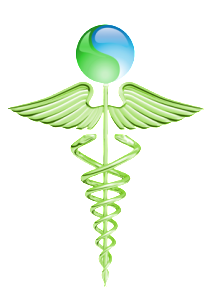 Tantra has much more meaning than what we understand. Its origins are in India and date back over 5000 years ago. Without using a lot of words, tantra focuses on energy, sensual energy distribution across the body and not so much the mind. It teaches us how to open our hearts and our sexuality. In tantra, sex is like a game of football with team managers and the technical bench taking notes and punctuating the players as the game goes on. Tantra is that rich it has professional teachers, counselors and trainers.
When beginning a massage, your partner, referred to as the receiver lies flat with support of pillows or any other material, while to giver takes control of the task. The stuck naked body lying down on a bed with fully exposed genitals is supposed to begin with deep relaxed breathing. This breathing is a switch towards achieving full relaxation and it has to be done at intervals while massage is going on. Massage oil is used and as it moves on, constant reminding must be done for the receiver to breath deep.
For a man, the entire male organ, scrotum, pubic bone, g-spot, testicles, perineum etc are the target areas to work on. Massage the whole body to get him relax fully and cool down, then proceed to the penis and hold onto it firmly. Lift like you want to pluck it so as to massage the testicles gently; move the shaft side ways, left, forward like a gear handle of an automobile. Take time speed is not part of the exercise; feelings and the radiation of energy is the in thing. Massage the head to tune the nerves and get a healing in return; if incase ejaculation is tempted, back off and touch other areas. Reach the g-spot if you can so as to expand his orgasm and fix his inability to control ejaculation. At this area be gentle and soften it more because at first it is often uncomfortable.
In case of a woman being the receiver, start with the exposed breast; take your time as she breaths deeply. Breast are great assets, feel the radiation of love from them, move around them gently; then extend to the belly. Proceed to the pubic zone and avoid the vulva area incase she might get aroused. Massage her fully up to the toes and monitor how she behaves. Find out her readiness; sexual energy distribution is important and its distribution is life itself. The raised spirits makes tantric very elaborate and enjoyable.
Tantric sex is very detailed and enjoyable; it makes men stay longer in the act, even for a whole night, while women get restoration of full orgasm and satisfaction. It is not a few minutes spiking and snoring thereafter, love making is a process, and it goes through its turns bringing entire relief with your partner. Link love with sexual pleasure as it overflows from your heart; concentrate, feel the stimulation as you gaze at one another for a while. When ready let the organs meet and hold one another and feel the intense energy flowing across the body up to the head. Remain focused and taste the pleasure of the genitals meeting point, don't accelerate into anything; sex is all about being fully charged and remaining still.

Source
by
Ryan Mutt