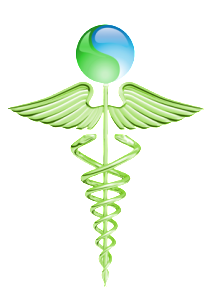 Tropical vacations are the desire of most every cold weather climate resident. Although cold climates have a lot to offer regarding outdoor fun, it is natural to want a change of pace.
So, for the parka clad bunch, tropical vacations are the answer, and a warm sandy beach is the goal. Whether sunbathing is your idea of fun, or fitting in as many water sports and activities as a vacation will allow, there is seemingly no end to the choice destinations.
Families tend to take tropical vacations during the winter months when the children are on school break. This is the first step towards figuring out the best location for your trip.
It's important to consider travel time when planning your family vacation. How long will it take you to get to the destination? For example, if you live on the east coast (USA) and only have a week, then probably the beaches of Hawaii should be crossed off of your list, because you may lose two days each way just in traveling. Also to consider is where you live in relation to the airport, or port of call. If it will take you most of the day to drive just to the airport, or seaport, then add in flight time, etc., you might be spending more of your vacation traveling than enjoying your tropical vacation destination.
Destinations for Tropical Vacations
There are popular warm climate vacation spots on the east and west coast of the United States. Southern California and Western Mexico are popular west coast spots. Florida and the Caribbean are popular among the east coast vacationers. Families have plenty of activities to choose from on both sides of the country. Some popular Caribbean destinations include:
The Bahamas, Puerto Rico, Jamaica, Mexico, The British Virgin Islands, The U.S. Virgin Islands, Turks & Caicos, Aruba, and more
Disneyland is in California, and Disneyworld is in Florida. Other resorts and theme parks are also in the vicinity. Of course, the hotels and resorts have swimming pools and water activities either on site, or nearby and are very helpful with accommodating your needs. A lot of resorts also offer qualified babysitting so the parents can get a little "alone time" while on a family vacation.
Some of the larger tropical resorts offer different types of vacation plans and accommodations. Decide how you want to spend your time on vacation and choose a resort that can accommodate those wants. Do you want to be "in on the action" or away from the crowds? Maybe a secluded villa might be a better choice than in a high rise large scale hotel.
Although planning a trip far in advance (especially when children are involved,) is recommended, there are times when a last minute excursion can work out. The Internet is a great source to find last minute deals on tropical vacations, and if you are flexible, this can pay off in a big way.

Source
by
Roey Pimentel