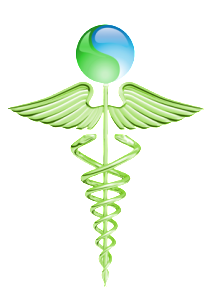 Do you find that taking protein is something that you dread? Forget plugging your nose, or trying to chug a chunky mixture that has you ready to gag! We've taken this problem into our hands and put together a list of great tasting home-made protein shake ideas that you can do easily and afford-ably. The following recipes will be mostly geared towards gaining weight for those that can't seem to get enough calories in for the day. Don't worry though! They can be adapted to meet your taste calorie preferences!

Protein Shake Recipes:
Measure, Combine, and Puree all your ingredients in a blender

One:

2 cups milk

1-2 scoop(s) whey protein powder

1 banana

2 tablespoons peanut butter (or try flax seed oil)

1/4-1/2 cup raw oats

Two:

1 cup milk

2 scoops whey protein powder

1 banana

2 tablespoons of peanut butter

1 cup of yogurt

8-10 peanuts

4 strawberries

Three:

1-2 cup(s) water or milk

1 scoop banana flavored whey protein powder

4-5 frozen strawberries

1/2 cup egg whites

1/2 cup raw oats

Four:

1 cup milk

1 scoop whey protein powder

8-10 peanuts

1/8 cup raisin bran; 1/8 cup raw oats

1 small banana

3 ice cubes

*optional- ½ cup of fat free cottage cheese

Five:

1 cup milk

1-2 scoop(s) whey protein powder

1 tablespoon of peanut butter

1 tablespoon of coffee

8 Ice cubes
Need to reduce fat?
Try the following…
Skim milk

Use natural peanut butter or substitute it completely

Remove the nuts; however these are a source of healthy fats

Use light in fat yogurt

Find the least fat per serving protein powder
Now that you have your recipes to try out, make sure to write down the calories each shake contains so that you can continue to keep track. If you need extra calories and find it hard to gain weight, prepare and consume a shake two to three times a day (morning, afternoon, evening). These are an excellent way to ingest a lot of calories easily. The biggest advantage will be the ability to now enjoy your protein shake as you would any other drink; rather than having to chug it and experience stomach discomfort.

Source
by
B Conte
Can World Health Organization solve pharma's fake remedy problem