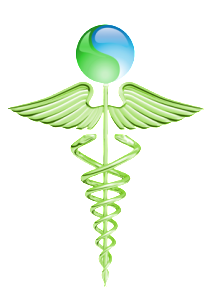 Ho Chi Min City is the centre of tourism, trading, finance, industry, sea food processing etc of Vietnam and is the largest city of the country. The city is blessed with many tourist attractions. In general, the health care system of the city is in a developing phase with some of the major hospitals provide all modern, international standard medical facilities and equipments. Many of these hospitals are equipped with English speaking staff and foreign trained doctors.
This is a short description of some of the better hospitals in the city.
Cho Ray Hospital is the largest hospital in Ho Chi Min City and is located at 201 B Nguyen Chi Thanh St.District 5 Ho Chi Minh City, VIETNAM. This general hospital was founded in 1900 during the French rule. Now it is one of the largest hospitals in South East Asia and is being helped by Japanese government. At present the hospital offer extensive facilities like 35 clinical, 8 functional and 11 sub clinical departments. Now it is the pioneer institute for medical services, education and training in the country. Tel: (08) 855 4138 (08)856 3526
Victoria health care international located at 79 Dien Bien Phu Dist.1, Ho Chi Min City is another reputed hospital which offers international standard medical facilities and treatments in all major departments. The hospital is well known for providing quality health services in gynecology, Pediatrics, Gastroenterology, Psychology, Cardiology and Internal Medicine. Phone: 3910-4545
Columbia Asia Medical Center is another trusted hospital which is operated by Columbia Asia chain of hospitals with its head quarters is at Kuala Lumpur, Malaysia. The hospital mainly aims middle income groups and provides high quality medical services to the patients cost effectively.24-Hour Emergency Number: (848) 823-8888
Westcoast International Dental Clinic located at 27, Nguyen Trung Truc District 1 Ho Chi Min City, Vietnam, is one of the most trusted hospitals in the country for dental care and related treatments. The hospital offers all modern services and techniques in dental care in a warm and caring atmosphere. The hospital employs professionals of international quality and gives special care to visitors to the country. Phone: 3825-7999
FV Hospital, Franco-Vietnamese Hospital located at 6 Nguyen Luong Bang Dist.7 Ho Chi Min City, Vietnam, is a private hospital of international standards and attracts a lot of foreigners. The hospital was founded in 2003 by a group of eminent medical professionals from France with the help of World Bank. The 200 bed hospital offers excellent medical treatments from highly qualified doctors combined with all modern medical technologies. The firm also conducts training programs for nurses, doctors and medical students. Phone: 3411-3333
The Hospital for Tropical Diseases (HTD) in Ho Chi Min City is another reputed hospital and located in southern Vietnam. The hospital founded in 1862 is now estimated to provide great medical services to 38 million people. The hospital is operated by the Health Service of Ho Chi Min City and the Ministry of Health. It is considered as the most important referral hospital for all types of infectious diseases. This hospital is approved by WHO as the medical centre for tropical disease control and treatment. The hospital has achieved many awards and accolades like "Best Hospital Award "in 2001 and 2002.
Ho Chi Min City Oncology Hospital is a much trusted public sector cancer hospital in southern Vietnam. The hospital is a modern cancer treatment centre equipped with all latest technologies needed for cancer cure like chemotherapy, surgery and radiation therapy. The hospital is a member of UICC since March 2007. Phone: +84 8 843 3021
Grand Dentistry offers very good treatments and care full services for all types of dental problems in a warm environment. The hospital located at Ground Floor, Sun Wah Tower 115 Nguyen Hue Blvd. District 1 Ho Chi Min City employs English speaking staff and some of their doctors were trained in France and US. Tel: (08) 821 9446
Centre Medical International (CMI) located at 1 Han Thuyen Street District 1 Ho Chi Minh City, Vietnam, is a well known hospital in the city and offers high quality medical services in all major medical departments. The hospital employs well experienced French doctors and English speaking staff. Tel: (08) 827 2366
Gia Dinh International Hospital located at 1 No Trang Long Binh Thanh District.Ho Chi Min City is a trusted modern health care centre with high quality treatment and services. The hospital employs English speaking staff and eminent foreign doctors for better services. Tel: (08) 803 0678

Source
by
Belle Kay