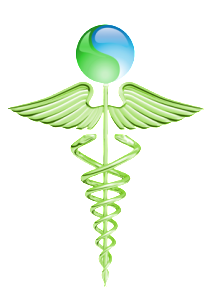 Installing a bath tub can be a difficult endeavor, but with the appropriate tools and knowledge of what to do it can be successfully completed. It's a good idea to consider other options before deciding to install a new tub. An existing bath tub can be updated and improved by having it re-glazed, or by having a fitted liner created and installed. These options can decrease the cost and length of time involved in replacing a bath tub.
If you've decided that installing a brand new bathtub is the only option, you must carefully research the best method of installation for the tub you choose and your bathroom. If you have the appropriate plumbing and construction knowledge, or know someone who does, the first step is to assemble the necessary tools for the job.
A bath tub installation will require some basic tools that you will most likely already own, such as a hacksaw, drill, hammer, level, nails, screws and tape measure. Other parts and tools may have to be purchased for the job, such as a tube cutter, propane torch, PVC pipes, plastic shims and, of course, your new bath tub. Safety equipment, such as goggles, should always be worn whenever necessary during the project.
When installing a tub to replace an existing unit, the old bath tub needs to be disconnected and removed. It's best to choose a similar size and style of tub, so no additional framing or alteration of original water supply lines needs to be performed.
Using as much assistance as is necessary, place the new bath tub into place and use shims to level it. Support boards should be present under the rim of the tub to help support its weight. After the tub is leveled and is adequately supported, the next focus is to connect the necessary plumbing.
The steps needed to connect the plumbing will depend on what is already present from the previous tub. The drainpipe may have to be cut to fit, so that it connects to the trap, which should be centered below it. Reconnect all of the plumbing fixtures in the same manner as the previous tub was disconnected.
After turning on the water and testing the entire system, it may need to be inspected, depending on building code regulations. After completing any necessary inspections, the final faucets and handles can be connected and the surrounding walls can be refinished and caulked.
Although the process of bathtub installation can be complicated, once you learn how to install a bath tub, you can save a great deal of money by completing the task yourself. If you have the right tools and supplies available, along with some assistance to move the tub, the entire process can be completed in as little as a day.

Source
by
Christopher W Smith