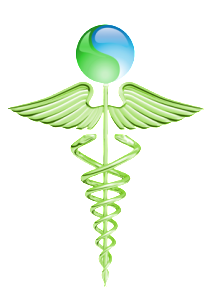 Now is the time to join the new generation of whole body healing by enrolling in one of a number of homeopathic medicine programs available to you today. If you're like one of the many medical practitioners seeking new and innovative ways of providing holistic healthcare to patients, you will be pleasantly surprised at homeopathy's unique healing system.
A Whole Healing Education
Homeopathy medicine programs invite students to gain an in-depth understanding of the human anatomy and physiology. Treating each individual as a "whole person" and not just the symptoms, homeopathic educates future practitioners in distinguishing underlying roots of diseases and disorders; and how to effectively customize treatments or treatment regimens for patients.
As most students discover, homeopathic medicine programs enrich knowledge and skills through deep history and philosophies of homeopathy. One of the fundamental laws of healing that candidates learn is the "Law of Similars," or "like cures like." Interestingly enough, this particular foundation of healing has been around for over 2,000 years; yet homeopathy education adds more dimension and depth to its purposeful meaning. More specifically, the translation of the Law of Similars generally means that if one item can produce symptoms in a healthy individual, then that same item may be able to cure a sick individual who may be experiencing similar symptoms.
Promoting an entire wellness system to prevent disease and other health conditions, homeopathy medicine training presents a healing education unlike conventional medicine. Working in unison with the body, promoting self-healing mechanisms, homeopathy exists to boost immune systems, and to maintain overall wellbeing.
Outline of Common Homeopathic Medicine Programs
Typical coursework involved in homeopathic medicine programs is quite rigorous. In most cases, individuals can expect to dedicate a minimum of three years to in-depth studies. In addition to learning about the principles and philosophies of homeopathy, homeopathic courses introduce students to "The Organon of the Medical Art," which was written by the founder of homeopathy, Samuel Hahnemann.
Other comprehensive homeopathic education entails anatomy, pathology, physiology, acute therapeutics (homeopathic remedies for acute conditions), therapeutics, clinical studies, Materia Medica (homeopathic substances), Repertory, practice management, case management, and other associated coursework.
Are You Prepared for Entry into Homeopathic Medicine Programs?
Prior to applying, it is always a wise decision to review the selected homeopathic school or college for any prerequisites. Typically, common prerequisites like a high school diploma and other formal education are necessary for entry into homeopathic medicine courses. Other factors to take into consideration are tuition costs, length of program and independent State educational requirements.
If you (or someone you know) are interested in finding alternative health programs, let professional training within fast-growing industries like massage therapy, cosmetology, acupuncture, oriental medicine, Reiki, and others get you started! Explore homeopathic medicine programs [ near you.
Homeopathic Medicine Programs – Healing Education
© Copyright 2007
The CollegeBound Network
All Rights Reserved
NOTICE: Article(s) may be republished free of charge to relevant websites, as long as Copyright and Author Resource Box are included; and ALL Hyperlinks REMAIN intact and active.

Source
by
CarolAnn Bailey-Lloyd