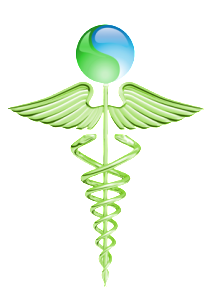 For those who are into body building or body sculpting, protein shakes are an important dietary supplement. Whether your goal is to gain lean muscle mass or lose body fat, protein is a necessary ingredient in your diet. If you want to build muscles, you need protein. Commercial protein shakes are expensive and they are often bland. For a more delicious health drink, we have some great-tasting recipes below that you can try at home.
How to make a delicious protein shake

First, find a protein powder that you like. There are different brands that are commercially available, and they come in a variety of flavors such as vanilla, chocolate, cookies and cream, etc. Whey protein is the most popular. It contains high levels of amino acids that are more readily absorbed by the body. Other types of protein powder include soy protein and egg protein. Most recipes often call for 1 to 2 scoops of protein powder.
Add fresh fruits, peanut butter, nuts and other flavors. Choose ingredients that will add to the nutritional value as well as flavor. Fruits provide carbohydrates and vitamins while nuts and peanut butter add protein.
Add liquid such as water, fruit juice, or milk. Usually, you will need 1 to 1-1/2 cups liquid. Add the liquid slowly until you get the desired consistency. You can also add some ice cubes or crushed ice for volume and thickness.
Try different protein shake recipes. The variations are limitless, and you can add whatever ingredients are available. Homemade protein shake recipes give you the freedom to experiment with ingredients that will provide the nutrition and flavors that you are aiming for.
Banana and Peanut Butter Shake Recipe
1 cup skim milk

1 tablespoon peanut butter

1 banana

2 scoops whey protein
Blend all ingredients together until smooth for a delicious shake.
Banana & Strawberry Protein Shake Recipe
6 frozen strawberries

1 frozen banana

1-1/4 cups water

2 tablespoons whey protein
Put all ingredients in a blender and process until smooth.
Recipe for Fruit and Yogurt Protein Shake
1 cup strawberries

1/2 cup orange juice

1 cup yogurt, vanilla flavored

1-1/2 cups skim milk

2 scoops whey protein

1 tablespoon honey
Place all ingredients in a blender. Blend until smooth.
Chocolate and Mint Shake Recipe
2 scoops chocolate-flavored whey protein

1 cup vanilla ice cream, sugar free

2 cups non-fat milk

1 cup oatmeal

1 cup water

a dash of peppermint
Place ingredients in a blender. Blend until smooth.

Source
by
Jake Brand