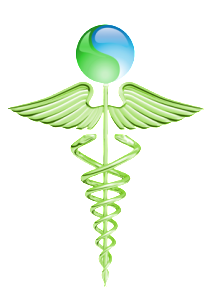 Cultural influences impact consumer behavior. Cultural influences happen at an early stage of one's life. As children, we are taught to make connections with rituals and consumption. Most birthday parties are really about material gain… at least for children. Can you imagine the disappointment of having a birthday party (especially elementary school) and none of your friends brought any presents? What if your parents greeted you with a warm smile on your birthday and said they loved you… but didn't give you any gift? For most young children, this reality would be devastating to them. Michael Solomon, author of Consumer Behavior, maintains that children undergo a process of socialization about what to consumer and how. While parents instill a lot of these values in their children, a large part of this social conditioning comes from exposure to mass media and popular culture.
Furthermore, certain elements of one's day to-day experiences could be considered ritualized, e.g. expected based on cultural norms for that ritual. Religion plays an important part of some people's lives. There are many religious rituals that require consumption, such as the purchasing of bibles and hymnals. As part of my role as chairman of the deacon ministry, I offer comfort to church members who have lost loved ones.
Going through the grieving process at most churches involves many religious rituals. Solomon further suggests that every culture develops ceremonies that help people deal with the world around them. Death is a difficult thing to cope with and my role is to provide emotional support. In southern regional tradition, there is a celebration of death. We call this event a 'Homegoing' for the deceased. At one point, marketing to religious organizations was taboo. However, times have changed. Below are the descriptions of the elements of the event considered ritualized:
(a) Notification -A family member notifies the pastor, who relays the message to the deacons and congregation. The pastor comforts the loved ones and assists in the planning of the funeral.
(b) Comfort Foods –Family and friends bring food to the primary home of the deceased or an appointed place.
(c) Family Hour – Family and friends view the deceased's body and fellowship with the family. This is called 'A wake.' It is normally done the night before the funeral.
(d) Homegoing/Funeral – The funeral is viewed as a transition process for the deceased. Good music and speeches are done by family and friends in celebration.
(e) Burial – A large car processional is followed to the burial ground. Flowers are placed at the burial plot. The minister says the last parting words.
(f) Family Dinner at Church – The church normally prepares a big meal for the family and friends.
The following are the roles of products in the experience of these rituals.
(a) Mortuary services – Mourning families expect mortuary services, such as burial arrangements, to be somber and outstanding customer service.
(b) Flowers – This item is very popular and stands as a symbol of comfort.
(c) Food/Beverages – These items are provided to families to assist them in their mourning. However, it is also used as part of a celebration of a deceased loved one.
Finally, marketing messages help influence our culture. We learned to connect McDonald's to prizes and fun as small children. It is no accident that McDonald's used this angle as a marketing outlet to build their brand as a children's birthday party destination. It worked! The author further argues that brand loyalty implies that consumers buy from a certain brand due to a positive experience, not because of a habit. That reality would suggest that if the experiences are bad, consumers can change their rituals.
(c) 2013 by Daryl D. Green

Source
by
Dr. Daryl D. Green