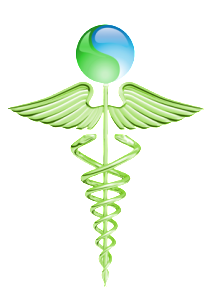 The term "Medical Tourism" also known as health tourism is becoming very popular in these days. It means to travel across different countries to find health care. These health care or treatments include common problems and complex treatments such as cardiac surgery, joint replacement, cosmetic surgery and dental surgery. The customer and provider communicate through reliable sources to assure quality of service and making contract. Such medical tours need leisure aspects of tourism and travel. Health tourism patients should know the extra cost in traveling, health care and accommodations on treatment locations. The popularity of medical tourism is increased by many factors such as long waits for certain procedures, high costs, affordability of travel, standard and quality of health and care services. Medical tourists travel to Europe, United States, UK, Canada, Middle East, Canada and Japan to obtain quality health care services at reasonable prices.
Mexico
The specialists of plastic surgery and dentistry are very popular in Mexico. Medical tourism patients travel to Mexico from all over the world to obtain quality medical care in dentistry and plastic surgery. Americans also move to Mexico for dental health care because the charges of dentist in America are very high as compare to the charges of Mexican dentist. Mexican dentists charge one fourth to one fifth of US dentists price. This trend of medical tourism to Mexico is very alarming for American dentists so they have spread many rumors of infections, oral cancer and poor treatments against Mexican dentists.
In Texas, it is explored that health organizations can operate on both sides of the border but physicians of south Texas argue that they cannot compete with the lower costs of Mexican dentists. Legal system of Mexico doesn't allow any kind of sue against Mexican doctors. Medical tourists are satisfied with the quality of health services in Mexico and according to an advocacy group of health care issues 90 percent care they received in Mexico is excellent. Mexican hospitals are not popular only for dental and plastic surgery but they provide quality services for bar iatric surgery for weight loss. Lap band surgery, a popular bar iatric surgery is approved by FDA in 2001 in US is also performed by the surgeons of Mexico. The hospitals of Mexico are well equipped with latest technology and medical equipments.
Panama
Panama is also a popular place for medical tourism due to its tourist appeal, position and use of dollar as the official currency. The medical specialists of Panama are very popular all over the world and use latest technology and equipment to treat patients. Doctors of Panama are bilingual and can operate on the same technology and medical equipment which are used in Europe and America. The charges of health care in Panama are 50% less than the charges of US. In addition to dental implants, assisted reproduction, plastic surgery, cosmetic dentistry, cardialogy, eye surgery orthopedics and pulmonology are the popular treatments in the hospitals of Panama.
The equipment and technology used in the hospitals of Panama is up-to-date and the hospitals are affiliated with international organizations such as Cleveland Clinic, Baptist Health International of Miami, Johns Hopkins International, Miami Children's Hospital, Tulane Health Science Center, University of Nebraska Medical Center, Harvard Medical Faculty and Physicians at Beth Israel, The Kendall Medical Center in Florida and Deaconess Medical Center in US. The doctors of these hospitals have latest information about the diseases and medicines.
US trained physicians of Panama provide high quality medical services at reasonable prices. The techniques used in health care, facilities and medications are not less than USA. Panama is rich with beautiful destinations such as mountains, beaches and natural places which affect medical tourists pleasantly.

Source
by
Radha Kishan