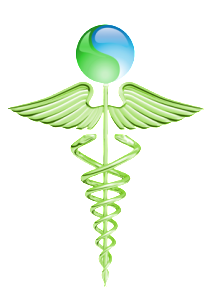 Everything we do for our pet is because we love them and we consider them as our family member. We always want to see our pet happy and their happiness rely on their health. The good health of your cat or dog is only possible with the healthiest foods and its nutria-facts. The question is what's in the Blue Buffalo?
Blue Buffalo pet food is the perfect diet with superior nutrition consisting of all natural ingredients. These tasty and high quality constituents are the mixture of intensively researched vitamins, minerals and antioxidants made especially for dogs and cats with respect to their life stages, weight, taste, and feeding behavior.
Blue Buffalo Pet Food, a balanced diet is combined with following six nutrients:
1. Water

2. Minerals

3. Vitamins by Vitamin Agent

4. Proteins

5. Fats and

6. Carbohydrates
It is equally important to know from where you can get these nutrients. For instance, you can obtain high quality protein from the real chicken than poultry by-products; fatty acids from chicken fats than the generic animal fats. Even the minor difference can determine whether the pet food brands are healthy or not as they claim to be. These nutrients are essential to meet the daily needs of energy and over all well-being of the cats and the dogs.
Protein sources
Protein is the first ingredient in the recipes of Blue Buffalo pet food. The key source of the proteins are chicken, lamb, turkey, fish, egg with complete amino acid profile that are required for the basic building of the body cells, tissue, organs, enzymes, hormones and antibodies required for growth and repair.
Source of fats
Blue only use the best quality fats source- vegetable oils, fish oils from salmon and herring. Fats are the most concentrated food forms that can provide twice the energy amount provided by protein or carbohydrates. Fats are important in absorbing and utilizing the soluble vitamins A, D and E which also makes the skin and coat of the animal healthy. They are also one that reduces the inflammation.
Carbohydrates
Carbohydrates are the great energy source for your pet. The whole food grains, for example ground brown rice, whole ground oats and barley have best low fats with highly digestible carbohydrates. Grains are also rich in the dietary fiber, soluble and insoluble both which is needed for healthy function of the intestine. The blue product only uses these higher quality grains that are less effective without costing much and of course, they don't use any low quality corn, wheat or soy.
Fruits and veggies
Vegetables and fruits are considered as the good source of enzymes, antioxidants and phyto-nutrients along with vitamins, minerals and fibers required for promoting health and wellness. For example, potatoes, carrot and peas are the great vitamin A source and blueberries are best for vitamin C.
Vitamins by Vitamin Agent and minerals
For the overall growth in bone and muscles, and for the better digestion and reproduction, vitamins and minerals work together for your pets. They are also equally important for good immune system and for the healthy development of skin and coat. Manganese, iron, potassium, calcium, copper and phosphorus are some of the minerals that are found in the product of Blue Buffalo. As it will be hard for your pet to absorb the minerals, the foods are supplemented with chelated minerals, which means the one that is attached with the amino acids for easy absorption and will get into the pet's bloodstream more readily. Also, vitamins are the great substitute in the Blue Buffalo pet food.

Source
by
Blaine Ward