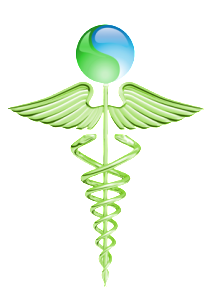 Reunion is an island born out of a volcano, makes for a rather unusual tropical paradise. Reunion is made up of two great mountain ranges, Peak of the Snows and Peak of the Furnace, separated by the Plains. Unique features are the black sand beaches and the imposing Cirques, a geological curiosity that act as natural amphitheatres.
Although a French island, three centuries of history have resulted in a melting pot of cultural diversity with inhabitants a harmonious mix of the French, Indian, Malagasy, African and Chinese. It is due to this fact that culture, religion and cuisine are paramount. The mouthwatering food and potent punches are part of the lifestyle with religious festivals almost always taking place.
Apart from these assets, Reunion is also known for its rare perfumes, exotic colours, Bourbon vanilla, innumerable sporting activities, year-round warm water and waterfalls. It is an invitation for everyone including honeymooners, divers, hikers and other outdoor types to escape to its special charm.
CAPITAL:
St-Denis
CLIMATE:
Hot, tropical. The best time is May-Nov (cooler, dry season) as Dec-Feb is hot and wet and cyclones may occur. Rain falls throughout except Jun-Aug.
CURRENCY:
1 Euro = 100 cents. Major credit cards are accepted in all major establishments: restaurants, hotels, fuel stations and toll booths. It's best to exchange currency at large banks in the centre of town or in a financial area. If only a small amount of money is being exchanged, the hotel money exchange rate may be adequate. Traveller's cheques are recommended in Euro.
ELECTRICITY:
20 volts, 50Hz. Plugs are mainly 2-pin round.
HEALTH:
A yellow fever vaccination certificate is required from travellers over 1 year of age coming from infected areas. Visitors are advised to take pre-arrival precautions against typhoid, polio and hepatitis A. Other health concerns are influenza (risk extends throughout the year). Tap water is safe to drink.
LANGUAGE:
The official language is French. Reunion/French Creole is widely spoken and Tamil by some.
PUBLIC HOLIDAYS:
New Years' Day (1 Jan); Easter Monday (12 Apr); Labour Day (1 May); 1945 Victory Day (8 May); Ascension Day (20 May); Whit Monday (31 May); Bastille Day (14 Jul); Assumption (15 Aug); All Saint's Day (1 Nov); Rememberance Day (11 Nov); Abolition of Slavery (20 Dec); Christmas Day (25 Dec)
SHOPPING:
embroidery; lace; coral jewellery; basketware; local & Parisian fashion items; wooden sculptures/furniture; rum, vanilla and extracts of vetiver, geranium and ylang-ylang.
SOCIAL CONVENTIONS:
Religion is 94 percent Roman Catholic, other faiths include Hindu, Islam and Buddhism. While in the Tamil temple, respect its sanctity and don't wear any leather. Business is conducted in French and no formal interpreter services are available. Trade literature should also be in French. A suit is not usually necessary.
TIME DIFFERENCE:
GMT +4
TIPPING:
Widely practised. Ten percent is common.
TOP TEN ATTRACTIONS DESCRIPTION:
Saint-Denis:
Capital and the biggest French overseas city; several historical, relgious, cultural and natural attractions e.g. the Cathedral of Saint-Denis, Route de la Montagne, the Big Market, the Small Market, Natural History Museum, brightly coloured Tamil temples, mosques, Buddhist pagodas, Artotheque, Barachois seafront, Creole houses and Jardin de l'Etat Botanical Garden.
Saint-Paul:
Don't miss the street market, a tour of old Saint-Paul, Le Bernica, the seaside cemetery, the first French Settlers' Cave, Petite-France and the Maïdo.
Saint-Gilles:
Visit the Garden of Eden, the Villèle Museum, Visiobul Reunion, where you can discover the bottom of the sea, as well as natural pools.
Etang-Sale:
See the bird sanctuary in Etang-Sale Forest, Le Grouffe, which is a chasm and the black sand beach.
Saint-Pierre and the South:
The greatest attractions of the South is its wild coast and forests; Petit Ile is peaceful and filled with flowers, whereas Saint-Philippe is an enormous cliff battered by the sea; Grand Brûlé has slopes scarred by lava; Saint-Pierre is a seaside resort; see also Exotica, the Spice and Fragrance Garden, Wild South Exhibition Hall, etc.
The East:
The towns of Saint-Benoît and Sainte-Rose were burned by lava in the fifties and seventies respectively; see lush vegetation and waterfalls; in Saint-André, view Vanilla House, the Tamil temples along the road, churches, chapels and authentic local villages; also see Sainte-Suzanne and Bras-Panon.
The Volcano:
The Furnace is one of the world's most active; discover it by horseback, on a mountain bike, by car following Volcano Road or on foot taking one of several hiking trails; from the edge of a 300-metre high Pas de Bellecombe belvedere, you can gaze at the almost perfect cone of the Volcano, culminating at 2631 metres; Volcano House is for those wanting to know more about volcanoes.
The High Plains:
The scenery here is magnificent, see the flowered slopes of Tampon, moors covered with brambles and arum lilies at Plaine des Cafres, a desert landscape near the Volcano and verdant hills and fields at Plaine des Palmistes; the most incredible view is from Plaine des Sables, a vast expanse of red and black scoria looking almost lunar.
The Cirques:
Three large depressions about 10km in diameter lined with high, unreachable cliffs; Salazie is the most accessible from Saint-Denis, the most flown-over, the largest and greenest; Mafate is one of the finest places in Reunion and can only be reached on foot or by helicopter; Cilaos has thermal baths that provide treatment for those suffering from rheumatism and stomach problems.
Mountains:
Reunion has more than 600 miles of signposted trails accessible to hikers of all levels and many mountains; you must climb at least one.

Source
by
Gerald Crawford