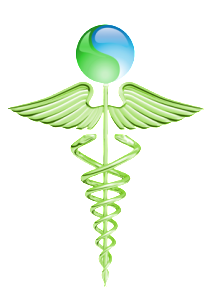 There is a revolution among us with regard to eating healthy, juicing, and just becoming more health conscious about the food choices we make for ourselves and our families. It is no coincidence that green drinks are becoming more and more popular. Where else can you get all those nutrients and raw energy without the negative side effects of processed sugar? Do you really eat your veggies like mom told you to when you were a child?
Here's one of my favorite recipes that you can drink in the morning when you first get out of bed for a shot of quick energy. You can make it today and drink all of it over the next couple of mornings if you want. If you can manage it, best results will come from organic produce due to the avoidance of pesticides found in non-organic foods. If non-organics is the best you can do that will be okay, but be sure to peel the fruit that has peels such as apples, to get the best quality possible.
Green Smoothie Recipe for Breakfast
Here are some ingredients you will need:
2 cups of green mix (example: ½ cup spinach, 1 cup broccoli, ½ cup Brussels sprouts
2-5 ice cubes
1 liter of water
½ oz protein powder (rice protein, vegetable protein, or whey protein)
3 Table Spoons of flax seeds
2 small apples
2 bananas
2 cups of berries
Simply chop everything up into pieces and insert ingredients into your Vitamix blender. This will make about 2 ½ Liters of Raw energy drink for your health. The best times to drink this are
Upon Awakening, and
Following Workout or Exercise Session
If you drink too much all the time you can end up taking in too many calories, so try to drink these calorie drinks during one of the above times. Of course, you can also drink it for lunch, if you take it as a meal replacement rather than adding it to your regular lunch. If that's the case, you might be overdoing the calories.
For many people, green drinks are the first time in their lives when they take in raw fruits and vegetables without flinching. If you are one of these people, congratulations and welcome to your new healthy and more energized lifestyle. Be sure to experiment with different combinations of green vegetables and fruits. You actually can add in any color you crave, but greens make a great foundation for a drink.
As a final tip, be sure you use a blender that can handle this type of action. Blendtec and Vitamix blenders are some of the most powerful blenders in the world and are the best for juicing your drinks.

Source
by
Karin Griffith