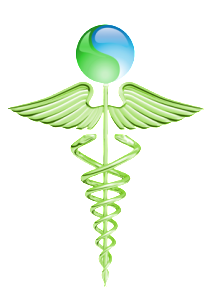 Japan is one of the most well developed countries of the world and is considered a foremost leader in technology and closely related fields. Tokyo is the capital of Japan and is also the center of educational, industrial, cultural and financial activities in Japan. The city is provided with many outstanding hospitals staffed by eminent doctors, containing ultra modern technologies and medical equipment, and the latest treatments and services. Since the medical costs are a bit high in Japan, tourists are well advised to take out travel health insurance. Most of the residents are part of the national health insurance scheme in the government sector. Others avail themselves of private health insurance.
Now I would like to give a brief description of some of the better hospitals in Tokyo.
St. Luke's International Hospital is regarded as one of the best hospitals in Japan maintaining true international standards. Most of the medical staff are fluent in English. Being a service oriented firm, they are taking maximum care to give the patients the accurate and efficient treatments with warm hospitality in a cost effective manner.Tel: 03 3541 5151
Seibo International Catholic Hospital located at 2-5-1 Nakaochiai, Shinjuku-ku, Tokyo is another well known hospital for its excellent maternity unit. They also provide excellent treatment and services in all departments. Tel: 03 3951-1111
Keio University Hospital is one of the famous hospitals in Tokyo and is located at the Shinanomachi campus. Their Tel: 03 3353 1211. This is a leading institute offering world class education, research and treatment in the medical and health field. All major medical specialties operate here.
The Tokyo British Clinic is another world class hospital which follows the British General Practice guidelines. This hospital was established in 1992 and providing medical services of highest standards to foreign residents and visitors. They have established full fledged departments in all branches of medicine and are providing facilities like services of native English-speaking doctors.
Osaki clinic for women is well known for treating patients with gynecological disorders and urinary tract diseases. The hospital is provided with most modern equipments to diagnose and treat various gynecological disorders. They offer medical checkups for women at affordable rates.
ThinkPark Tower International Medical Clinic is located near the south exit of the Osaki Station in Tokyo. Their English speaking doctors provide world-class medical care in family practice, gastroenterology, internal medicine and rheumatology. They also offer general medical services like annual checkups, travel medicine, anti-aging medicine, etc.
Aiiku Hospital is one another trusted hospital in Tokyo located at Minato-ku, Tokyo. They specialize in prenatal care for high-risk pregnancies. They offer health check ups and treatment of international standards. However their website is not available in English. Tel: 03-3473-8321,

Source
by
Belle Kay