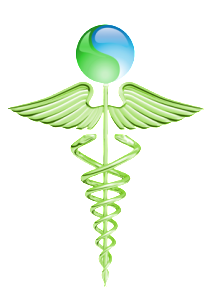 You might disagree, but hear me out on this. My readers often have questions about the recommended vitamins for healthy hair and skin. Here's what I tell them. To have the best looking hair and the healthiest skin, you need all of the basic, vitamins, minerals, antioxidants, amino acids, essential fatty acids, protein and carbohydrates. And, when it comes to the skin's health, you need a good skincare routine.
When a person is deficient in any nutrient, it shows. The symptoms may be dark circles under the eyes, blemishes, uneven pigmentation, paleness or a specific skin condition like eczema or psoriasis. The hair may look dull and lifeless, instead of shiny and richly colored.
The cosmetic companies have allowed us to cover up these signs of nutritional deficiencies with makeup and hair coloring. Those things should only be necessary to highlight our features, emphasize the color of the eyes or the fullness of the lips. We should need them to conceal an underlying health problem.
Are there specific vitamins for healthy hair and skin? An excellent daily nutritional supplement provides everything that you need. The average ones that you see on store shelves are not of the highest quality. Most of them contain synthetic vitamin E, which regardless of what the manufacturer's say, I cannot believe that a compound derived from crude oil is actually beneficial for a person's health.
Once you find the best nutritional supplement, you should focus on getting rid of the toxic personal care products that you are using every day. Your shampoo and body wash, as well as the cosmetics that you use should be as natural as possible. Ingredients like petrolatum and mineral oil are also derived from crude oil. These substances clog your pores and are often contaminated with hazardous compounds, many of which cause cancer.
A mild all-natural cleanser is just as important as vitamins for healthy hair and skin. And, after cleansing your face, you should be using a nourishing moisturizer, both day and night.
Many people feel that their skin is too oily and that there is no need to use a moisturizer, but when you clean your face, the solution removes natural oils. If you don't use a balancing moisturizer, the sebaceous glands will secrete even more oils to try to compensate. The moisturizer that I recommend contains grape seed oil, passion fruit extract, coenzyme Q10, natural vitamin E, kelp extracts and protein.
These ingredients contain many of the nutrients and vitamins for healthy hair and skin. Maracuja passion fruit extract helps to regulate sebum production, so that your skin will not be too oily or too dry. Coenzyme Q10 and natural vitamin E must be properly prepared or they cannot be used by the skin's cells to protect them from free radicals and oxidation.
Do yourself a favor, to help maintain the health of the hair, scalp and the body, I recommend a showerhead filter for those people that have chlorine in their water supply. There are many other things that you can do, as well. These are just the basics of vitamins for healthy hair and skin. There's always more to learn.

Source
by
Laurel Levine