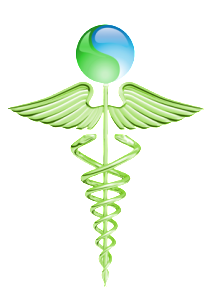 Weight loss online diet programs are offered by websites run by a group of professionals comprising nutritionists, dietitians, fitness experts and medicos, who provide online consultation to clients seeking weight loss help. Based on their client's constitution and fitness levels, they recommend various weight loss programs that include personalized weekly meal plans, ready-to-print shopping lists, exercise plans, etc. Here are some of the most prominent weight loss online diet plans available:
Fall's Best Diet Meal Plan
This weight loss online plan is ideal for those who love to cook and enjoy a variety of home-cooked food. The diet plan emphasizes on nutritionally balanced meals and relies heavily on seasonal fruits and veggies. This plan doesn't work for those who, due to their busy work schedules, prefer frozen pre-packed or ready-to-eat foods and for those who do not have access to seasonal fruits and veggies.
eDiets Weight Loss Plan
This plan is ideal for people with hectic lifestyles who don't want to think much about what they are going to eat but enjoy freshly prepared gourmet-style meals without having to do the cooking. This diet plan is pretty flexible and you can exclude foods that you dislike or foods that cause you allergy. But this plan may not suit you if you are the kind who prefers smaller but frequent meals or if you prefer a low-carb diet plan.
Glycemic Impact Diet Meal Plan
This plan takes into account not just the glycemic index of foods but also their glycemic load or glycemic impact. It works very well for people who often go through mood swings or irritability due to fluctuations in their blood insulin level. It is also good for people who find it hard to control their cravings for sweets and those who always feel low on energy. But if you are the kind who doesn't like to eat frequently, then this plan isn't for you. Also, this plan doesn't include fast foods; so if you're a pizza-lover, stay away from it.
Mediterranean Meal Plan
This plan works perfectly for those who enjoy fresh fruits/vegetables and unprocessed foods, love to sip on a glass of wine with their meals, and want to latch on to a lifestyle that helps them avoid heart problems and cancer. However, this plan won't fit well for those who are allergic to seafood and for those who like to finish their plate in a hurry. Also, doesn't work for fast-food lovers.
The Atkins Nutritional Approach
The Atkin's plan works great for those who enjoy high-protein, high-fat foods and don't mind going drastically low on carbs. It is ideal for those who hate much of counting calories during a weight loss plan. It doesn't work well for vegetarians, or for those who don't like too much protein in their diet, those with kidney problems, or those on medications like diuretics.
These were some of the prominent weight loss online diet plans. There are others too with Weight Watchers Plan and NutriSystem standing out from the crowd. However, if you have special dietary requirements, don't forget to consult your doctor before embarking on any weight loss online diet plan.
There is no doubt that weight loss online diet programs are here to stay because Americans are heavily into junk food and unhealthy lifestyles, which take their toll on the body. Health awareness is increasing rapidly and many of these online weight loss programs offer great information and have succeeded in turning unhealthy bodies into shapely figures. Weight loss online Programs are Reviewed here.

Source
by
Mirko Van Anken