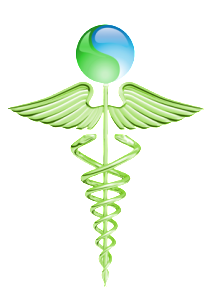 Benefits of Gotu Kola
The benefits of Gotu Kola come from a slender creeping plant. The herb grows in the swampy areas of India, Sri Lanka, and Madagascar. Its Latin name is Centella Asiatica.

Gotu Kola is also grown in Australia, South America, and even the south eastern United States.
Uses For Gotu Kola
Some uses for Gotu Kola include the reduction of fatigue, the strengthening of memory, and in treating venous insufficiency. Varicose veins, circulation, and wound healing are also aided by Gotu Kola.

The benefits of gotu kola help increase longevity, prevents memory loss, and it is also used as an aphrodisiac. Substances called Triterpenoid Saponis in Gotu Kola aid in wound healing; this is done by decreasing venous pressure in venous insufficiency.
Benefits of Gotu Kola
Asiatocide and madecassoside have anti-inflammatory properties and may promote wound healing by stimulating collagen and glycosaminoglycan synthesis. The herb has preventative and therapeutic effects on gastrointestinal ulcers.
Gotu Kola be anti-ulcer, as a result of the strengthening action on gastric mucosal lining, and the suppressing of free radical damage. The herb has been used as a sedative, an anticonvulsant, and analgesic (pain reliever). Gotu Kola may also have antibacterial activity against various bacteria, such as pseudo moans, pyocyaneus, trichidermia, and mentogrophytes.
Other areas that might benefit from the use of Gotu Kola include aging, arteriosclerosis, depression, and headaches. High blood pressure, hypoglycemia, chronic venous insufficiency, varicose veins and wound healing can all be helped with the use of Gotu kola.
Further benefits of Gotu Kola
The herb Gotu kola is known widely for promoting healthy skin, and helping in the aid of skin irritations, such as burns, scar tissue, psoriasis, and similar conditions.
Studies have shown recently that Gotu Kolait can have further benefits benefits than the ones mentioned, such as improving mental acuity, combating and aiding in memory deterioration, and improving ones blood flow by strengthening numerous blood vessels.
Many other herbs don't have much information on them, however, the benefits of gotu kola benefits are shown in various clinical studies.
A book we recently came across from Reader's Digest called "The Healing Power of Vitamins Approved By Dr. Clarke (The ND For Vitamin Agent.com, Minerals, and Herbs" says that: "In one study, 30 developmentally disabled children were found to have significantly better concentration and attention after taking gotu kola for 12 weeks…" and "In more than a dozen studies observing gotu kola's effects on veins…about 80% of patients with varicose veins and similar problems showed substantial improvement."
As you can see from above, studies are shown that that the herb has some excellent

benefits for ones health.
Known Side Effects From The Herb
The herb is not an essential nutrient, and because of this, there is no RDA (Recommended Daily Allowance) set for this particular herb. We have found some side effects related to this herb, however, they are very rare. Some side effects we did come across are: extra sensitivity to sunlight and more susceptible to headaches. When the herb is applied on the skin, gotu kola can cause rashes on certain individuals.
If you are looking to supplement with Gotu, stay with a reasonable dosage of around 75 mgs to 100 mgs.
Women who are Pregnant or nursing should avoid taking gotu kola extract, unless advised otherwise from their physician.
Our Tips for Getting The Best Gotu Kola Benefits
1. Obtain your Gotu Kola supplement from pharmaceutical GMP compliant suppliers. Such facilities comply with the strictest regulatory standards in the world for the manufacture of nutritional supplements. Consumers need to take this seriously when purchasing nutritional supplements because many health products are unregulated in the U.S., and many supplements can harbor contaminants or do not even contain the ingredients what are stated on the products label.
2. Make sure your gotu kola extract supplement does not contain any fillers or additives (examples include: sugar, starch, gluten, silica (sand!)) or any artificial colors or flavors of any kind.
3. Use Gotu Kola that is made using standarized herbal extracts. Standardized extracts contain the highest amount of the active ingredient of the herb, and, because of this, have the best potency and best possible therapeutic benefits. We have tried many herbs over the years, and our best health benefits have came from herbs using standarized extracts. Most manufacturers of nutritional supplements do not use standarized extracts because it is way cheaper to produce products if they do not.

Source
by
John Gibb