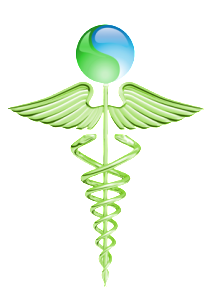 Customers' demands have grown in Trinidad and Tobago, thanks in large part to exposure brought about by more frequent travel, the Internet and to some extent cable television. Many local businesses don't however realise that they too can right now satisfy sophisticated demands by using technology already available here. Take for example private clinics. I recently had the pleasure of spending some time at a local private clinic and here are some simple ways I saw that they can improve their service drastically:
The fee schedule, terms and conditions, visiting hours, what to bring from home and all the Frequently Asked Questions could have been placed on a website. This would free up phone time for the nurses who could then concentrate on nursing.

Pictures of the rooms on a website would reduce the time the nurses spent giving potential patients "the tour" and showing what the shared rooms look like and what the private rooms offer.
Now here's one that would really make a local private clinic stand out: a password-protected webcam section. If a single mother has to work during the day while her infant is in the clinic, wouldn't it be great if she could enter a password-protected area of the website to see what's going on with her loved one?
All of the above and more are possible right now at affordable prices. So if you know any private clinic owners, you might want to share this newsletter with them.
Now let's look at the marvels doctors can accomplish through the Internet. You may already know that it's happening right now in developed countries that doctors tap into each other's expertise over the Net through teleconferencing, webinars and more. You may have even heard about "distance surgery."
While those are great, here's one simple way the Internet can immediately help medical doctors, dentists and veterinarians to improve their practices. Apart from adding value to their practices, the following will increase the numbers of highly satisfied patients as well as generate additional income. You know what, it could even become a long-term retirement plan for doctors. So be sure to tell your doctor about this:
Typically a patient may have a small question after a doctor's visit that would not warrant a second visit. So how about if your doctor had a website where you could login and post your medical question anonymously. The doctor could then answer, and not only you but all patients could see the response. A sort of forum could be created for patients only and answers could be found to all sorts of doubts. Of course this would all be done in a secure online environment for which you would need a username and password and the questions can be posted anonymously by members. True, this may not work for all issues but it would definitely work for many of the trivial ones, and patients could be charged a small yearly retainer's fee to have their questions answered on this service. So the doc even gets paid extra for the "after sales support."

Source
by
Aleem Khan