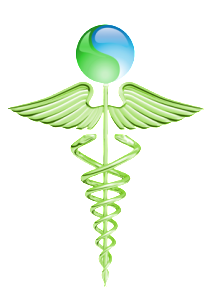 In today's society, especially in the world of sports, sexual orientation has become an extremely popular, but sensitive topic; so delicate that admitting ones sexual orientation could be detrimental to careers, relationships, and even life itself. However, some professionals still remain active in their field. I once read an article which gave numerous examples of persons whom have lost careers, as a result of "coming out of the closet," and others whom have also came out since then, but still remain very popular in their chosen field.
To emphasize, author Pat Griffin, of "Chalk Talk: Lesbian, Gay, Bisexual Athletes Coming Out to Coaches," made a comparative distinction between sexual orientation then, and now. In doing so, he suggested that society has become more tolerant of homosexuality, especially in the working environment. Back then, there were few laws to protect people of such orientation; plus, established new guidelines and protocols to protect gays and lesbians from anti-gay/lesbian hate crime. Now more than ever, there is a shift in the cultural acceptance of homosexuals, and the author accredited this to the low tolerance of discrimination against gays, lesbians, and bisexuals.

Many careers have ended for making bad remarks or anti-gay slurs. Baseball famed, John Rocker's career came to a screeching alt following his comment about homosexuals. As a result, many have certainly become more aware of the consequences.
Griffin, who believes that many gays and lesbians suffer from lack of having friends, and in many cases not having a positive role model their lives, inferred that the purpose of this article is to educate people in the athletic arena about the importance of sexual freedom, the rights associated with it, and the individuals in which these rights protect. In addition, the article aims to further educate athletes, coaches, and leaders alike regarding the importance of keeping unity in their clubs and or organization through knowledge, experience and understanding. According to Griffin, there are numerous support programs for homosexuals. Website like outsports.com, which provides information about GLBT, and the National Gay and Lesbian Task Force, which enacted non-discriminatory laws that addresses sexual orientation, said Griffin.
Not only does the author, Pat Griffin provided background information on the topic, he also introduced helpful hints and gave advice to heterosexuals on how to address people with varied sexual orientation that are contrary to their own. Today the world is forever changing in its approach to sexuality on a whole. Professional athletes or coaches like Mike Messina, Johnny Damon, Ken Griffey, Jr. and Joe Valentine express their openness to having a gay teammate, said Griffin. In addition to having an opened-mind, other athletes have reflected in like manner, by making guest appearances on the hit television show, "Queer Eye for the Straight Guy."
The world of athletics has seen many changes. Consequently, many professional athletes now find comfort in expressing their sexual beliefs. Ever since the early 90s, many homosexuals have "come out" and have received support from various organizations. Among those are superstar basketball player, Sheryl Swoopes, Esera Tuoalo, professional football; Rosie Jones and Patty Sheehan professional golf; Amelie Mauresmo, professional tennis, Rudy Galindo and Brian Orser, professional figure skating; Billy Bean, professional baseball; Mark Tewksbury, Olympic swimming, and Michele Van Gorp, and Sue Wicks, said Griffin, 2007.
I find the article quite interesting, and informative. Until now, I was unaware of the struggles that people of diverse sexual orientation experienced. Although I am not sure what the coming future will be, I believe that the world is taking a positive step toward creating awareness for the unaware, and understanding for the misunderstood. Personally, I think everyone has a right to his/her own sexual beliefs and or practices; as the bible has it,…work out your own salvation with fear and trembling (Philp. 2:12). However, this can present difficulties and broaden the gap in areas where people may not be as willing to accept others based on their sexual orientation.
To mend this gap, we must, as a society pray for each other. The bible states: pray one for another, that ye may be healed…the effectual fervent prayer of a righteous man availeth much, (James 5:16). I say that because, as we look through our mirrors of guilt, promiscuity, name-calling, accusations and labeling–in the end we falter on the opportunity to tell someone about Jesus, his tender mercies, and how he can save anyone who desires change. If we spend our time judging, what will be our plight in that day of judgment? Remember this, hate begets itself, but love covers a multitude of sin. Mind you, this is not an advocacy for practices that we so often indulge in; however, it is to inform us that we have all sinned and fell short of the glory of God, (Romans 3:23). Consequently, none is more righteous than the other; unless we have turn from our ways of transgression and ask the Lord Jesus for his help and guidance, our vapor of life might as well be in vain.
Here are two life-changing tips to know:
On our holiest of days, we are but filthy rags in God's eyes.
Our worst day in Christ, we are at our optimal best!
If you have stumbled upon this article, you can rest assured you have been blessed, and I pray that God Himself will touch your heart to be more like Jesus.
Today there are laws, which protect such citizens from ill treatment and anti-gay crimes. In addition, there are also laws that substantiate the acceptance of gay marriages, with the reassurance of acquiring the same rights and freedom as heterosexuals. And finally, the challenge is not only for society to accept people as they are, but to first, remember that anyone can change, all things are possible, and that they too are human.

Source
by
Andrew Guy