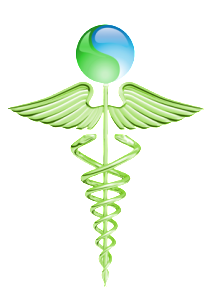 The advantages of meditation are widely known, and as a practice it is garnering more and more respect amongst alternative and traditional medical professionals the world over. From high profile medical research through to the swelling body of empirical evidence, meditation is quickly becoming seen as a viable way to improve well-being and to achieve personal healing on a spiritual and physical way. In this article we'll look at some of the major advantages of meditation that you can enjoy after learning the process.
Inner peace

On a spiritual level, meditation is the fastest and most complete way to achieve inner peace and find yourself. With meditation training you can become one with your emotions and your problems, and overcome any underlying insecurities or worries to achieve an unprecedented level of inner peace and harmony. By learning the basics of meditation, you too can benefit from the spiritual advantages brought about by achieving a greater level of inner peace and well being in your own spare time, whilst enjoying the long-term health benefits of meditating.
Cure illness

Study after study coming from top worldwide research institutions is showing undeniably that meditation can have an effect on overall well being. Add to that the piles of anecdotal evidence available that suggest the overall benefits of meditation for numerous conditions and you've got yourself a powerful all natural remedy that can take as little or as much time as you like, and doesn't cost the earth. Used in conjunction with conventional medicines, there's no reason why your meditation shouldn't help you on your road to recovery.
De-stress

Nowadays life can get tough, and we never seem to have enough time for anything. Why not escape from the stresses and strains of your daily routine by learning how to meditate, with a view to improving your overall well being and allowing you to completely relax and forget about your worries and troubles. For de-stressing after a hard day, there's nothing quite like a meditation session to realign the spirit and get you right back on track.
Decrease blood pressure

Amongst some of the more prominent medical benefits of meditating, decreasing blood pressure comes naturally as one of the major upshots of a devoted meditating ritual to improve your general health and help reduce the risk of heart attack and stroke linked with elevated blood pressure.
Improve airflow to the lungs

Additionally, meditating on a regular basis can be a great way to improve the airflow to your lungs, which can eventually improve the flow of oxygen through the bloodstream which in turn can provide a wealth of health benefits off its own back, adding to the overall medical benefits of meditation.
Whilst it's not at first obvious to the outsider, those in the know about meditation understand exactly what it can do for the body, and the wealth of benefits it can bring once you learn the basic process and begin to establish a routine of meditation within your day to day life.

Source
by
David R Rodgers