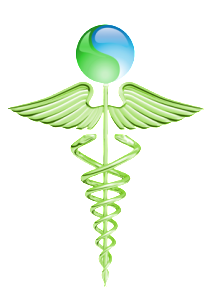 There is no such thing as one best herb to cure low male libido but here we have put down a combination that covers all the common causes and combined will increase your libido – here they are…
Before we look at the herbs here are common causes of low libido.
Lack of testosterone, the key male hormone is a problem and as to is lack of nitric oxide, the chemical that allows an erection to take place.
Nitric oxide problems are very common and you need it!
It allows the blood vessels of the penis to relax and blood to enter in sufficient volume to create one. To go with this you need good blood circulation – it's vital for health and critical for sexual health.
Last but not least, low energy levels fatigue and stress kill libido.
Here are your herbs to correct all the above and more and rejuvenate your libido.
1. Ashwagandha Extract – "Indian Ginseng"
Help combat the effects of stress, enhances immunity in the body & helps build deep vitality, promotes sexual and reproductive balance.
2. Catuaba Bark
Brazil's most famous aphrodisiac plant. Catuaba is traditionally used for sexual impotency and enhances the sexual desire.
3. Cistanche Bark
This herb is great for blood circulation. Cistanche has a reputation for increasing energy and maintaining youthfulness. It is used to reinforce the vital function of kidney, especially that of the sexual organs and induce laxation, to help treat of impotence and premature ejaculation.
4. Cnidium
This herb works just like synthetic drugs to increase nitric oxide levels and inhibit PDE-5. Cnidium also helps promote better blood circulation in the body.
5. Epimedium Grandiflorum Extract – "Horny Goat Weed"
Simply one of the best libido enhancers and much more than a catchy name – it increase testosterone and nitric oxide levels, as well as fighting stress and fatigue and enhancing energy levels.
6. Ginkgo Biloba
Ginkgo Biloba is a great tonic herb and improves blood flow and oxygen throughout the body, also anti-oxidant action helps maintain healthy tissue, protect blood vessels and reduce arteriosclerotic lesions.
7. Ginseng
The most popular herb and body tonic in the world and with good reason, great herb to enhance energy decrease stress and help blood circulation throughout the body
8. Mucuna Pruriens
The high levels of l-dopa contained in this herb are converted to dopamine. This stimulates the release of testosterone by the pituitary gland. L-dopa and dopamine are also effective inhibitors of prolactin. Increased levels of prolactin are considered to be the cause for 70 of erection failures.
9. Schizandra Berries
This herb increases sexual stamina and desire, as well as strengthening the sex organs generally and also helps fight fatigue and stress and.
10. Tribulus Terrestris
Tribulus is an excellent circulatory system tonic and can help build muscle and strength and boost energy levels throughout the body. A favorite of athletes to increase performance. It also improves libido in men with impotence, and aids sperm motility in infertile and sub-fertile men.
Get this Combo to Increase Libido and Supercharge Sex Drive!
As you can see the above will target all the areas of low libido and as a combination, will enhance your sexual health and your general heath and its all done naturally with no side affects – try the above combo and see for yourself!

Source
by
Monica Hendrix
How to Get and Use Prescription Medications Safely Online for Free