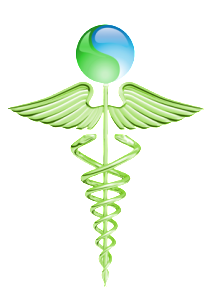 Chiang Mai Ram Hospital
This is the premium private hospital in Chiang Mai, and with the price range to match: but then again, you get what you pay for, though the Ram is not necessarily where you might want to have your check-up or physician appointment if you are a backpacker traveling on a limited budget. The Ram has comprehensive departments: Obstetrics/Gynecology, neurosurgery, pediatrician, dentistry, and all the specialists you would expect to find at any modern hospital. Indeed, Thai doctors tend to come with much better bedside manners and as a rule are friendlier than their western counterparts thanks to the emphasis on hospitality in Thai culture as well as the Ram's direction as part of the service sector. The staff speak fairly fluent English, usually give prompt, helpful service, and the hospital as a whole is one of the most reputable in the country (overseas patients who come to Thailand for cheaper medical expenses and operations are common). The Chiang Mai Ram is located in the Old City area, near the Central Kad Suan Kaew shopping mall, and boasts a roof that has been built to accommodate emergency helicopter landing. All reputable hotels in the city often have a contract with the Ram and default to them for ambulances and emergencies.
Rajavej Hospital
Located opposite a hotel, the Rajavej Hospital includes highly specialized service clinics, including liver disease clinic, hemorrhoids clinic, digestive system disease, diabetes/thyroid and cholesterol clinic, dermatology, geriatric clinic and a menopause clinic. Their service centers range from cancer to endoscopy, and they have surgeons who specialize in orthopedic surgery, oncology, and plastic surgery. Price range is somewhat less likely to traumatize your wallet, but the Rajavej Hospital's lobby and waiting area is also considerably less glamorous to look at then the Ram's.
McCormick Hospital
The McCormick Hospital is one of the few institutions in Chiang Mai and Thailand in general that are run under the umbrella of the Church of Christ, and as such is a Catholic hospital. Being considerably smaller than the Chiang Mai Ram, it accordingly offers rather fewer facilities and department, but the accommodation and nursing fees are also much cheaper, catering to more budget-conscious patients. General health check-ups, cancer check-ups, prenatal and postnatal care, cardiac care unit, and intensive care units are available. The McCormick is located in Wat Ket, on Kaeonawarat Road, close to the Dara Academy.
Lanna Hospital
The Lanna Hospital has been certified with ISO 9000. It offers 180 in-patient beds, and distinguishes itself by hiring staff who not only speak English but also Mandarin and Japanese in addition to, of course, Thai. While like others it offers general care across various health categories (cardiac care, back pain, Obstetrics/Gynecology, et cetera), it specializes in handling emergency cases. It is located on Chnag Klan Road, in the city center, and is one of the hospitals closest to the Night Market area.
All the hospitals listed adhere to ISO standards and are staffed by internationally trained doctors and nurses, many of which graduated from Ivy League schools and top medical universities of England and Switzerland. Combine this with the superior hospitality, cultural disposition toward friendliness, and the relatively low costs, and Chiang Mai easily proves one of the most attractive destinations for medical tourism.

Source
by
Joanne Chong