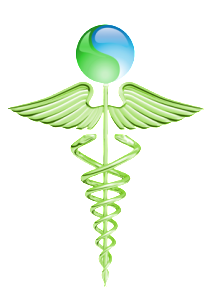 Hawaii is a well known group of islands within the United States. It's popular for crystal waters, unique volcano mountains, and perfect tropical weather. It became an official state in 1959 as the official 50th state. Although the term Hawaii is usually used to reference the islands, it is actually a chain of many different volcanic islands where tourists and natives reside.
Mount Everest is considered the tallest mountain, however many do not realize that Hawaii's Mauna Kea stands taller. Measuring the mountain from its base on the bottom of the Pacific Ocean, the mountain stands at 33,476 feet. These mountains that make up the topography of Hawaii are the reason Hawaii's land surface continues to grow. Most notably from Kilauea, the lava flows formed from erupting volcanoes continue to spread more surface area to Hawaii.
Climate in Hawaii is typical of a tropical island. The warm sun brings hot summers, however the cool breeze from the surrounding ocean keeps temperatures at perfect levels. The weather doesn't alter much like most other states. Winters remain approximately at the same temperatures as summers, however slightly less humidity can be felt throughout the days. Hawaii is also subject to hurricanes during its season. Flooding and heavy storms can be hazardous on the island. The last hurricane to affect Hawaii was 1992, Hurricane Iniki, which directly hit the little islands.
Hawaii's economy has boomed since its inception into the United States in 1959. Its tourism industry plays a large roll in its economy by providing a total of approximately twenty five percent of income. Hawaii has a unique farming area and food culture, so it maintains a popular food export economy as well. Coffee, macadamia nuts, pineapple, livestock, and sugarcane are among the popular food exports Hawaii has to offer.
If you wish to travel to Hawaii, there are many options of luxury resorts along with attractions to keep you busy during your vacation. Hawaii's "big island" is home to the most popular resort, Kona, and has two of the world's largest mountains and its most active volcano.
Oahu, Hawaii's most populated and active island is home to the state's capital, Honolulu. Honolulu is the central point for most of Hawaii's economy and business. Its southern beaches attract famous surfers to compete with the tallest and most challenging waves the ocean offers.
Maui is the second largest island in Hawaii and it is known for beautiful landscapes that differ on each side of the island. Traveling Maui is unique from its tiny, winding road that cuts through tiny villages and island resorts.
Kauai Island is the place for tourists with a love for nature. Kauai is Hawaii's most popular island for beautiful wildlife, plants, and rivers.
Lanai was once home to the popular Dole pineapple company. It was once the largest pineapple farm in the world. It now houses several luxury Hawaiian resorts.
Several other islands are a part of Hawaii. They are uninhabited, however, or privately owned. Niihau is a privately owned island where only family and friends can travel. Kahoolawe was once a US Navy bombing range that now is inhabited.

Source
by
Drew Barring