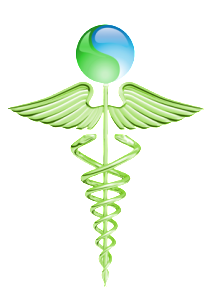 Studies have proved the link between alcohol consumption and gout. Beer especially is a trigger for gout. Discover here why and how to prevent gout attacks.
Let's look at the cause of gout first…
CAUSE OF GOUT
Gout is caused by the presence of needle-like crystals in your joints, tendons and surrounding tissue. These give rise to the symptoms of gout; inflammation, redness, stiffness, swelling, heat, and horrible, horrible pain. Urate crystals can form when you have higher-than-your-normal levels of uric acid in your blood.
Uric acid is the result of the normal metabolizing processes in your body. Chemical compounds in your cells and in your foods called 'purines' breakdown during these processes and form uric acid as a byproduct.
Your kidneys take in and process the uric acid thus formed. They excrete excess uric acid out of your body through urine and retain sufficient acid levels that your body needs.
Sometimes your kidneys can become 'overwhelmed' and can't process and excrete enough uric acid, leading to high uric acid levels circulating in your blood. This condition then allows for crystals to form in your joints.
PURINES AND GOUT
So you can see that, although uric acid crystals cause your gout, the purines that produce the uric acid in your body in the first place are at the very heart of your gout.
Purines exist in your food in varying concentrations, but they can also appear in some drinks. And beer, especially, has some of the highest purine levels. Not only that, non-alcohol beers can contain even more purines than standard beers!
GOUT AND ALCOHOL CONSUMPTION
It has long been thought that alcohol and gout were linked in some way. But now studies have proved that link…
It is known that a dehydrated body finds it much more difficult to excrete uric acid, so that a dehydrated body is more likely to have higher uric acid levels. And alcohol is known to dehydrate the person who consumes it. So, in this alone, you can see that gout and alcohol consumption are linked.
In tests, men who drank the most alcohol had twice the risk of gout as men who didn't drink. Even with relatively low alcohol intake, the risks of gout were still significantly higher.
Those who drank beer and spirits were found to have the highest risk among alcohol drinkers. Beer drinkers increase their risk by 50% and spirit drinkers by 15%.
BOTTOM LINE AND OTHER ISSUES CONCERNING YOUR GOUT
The bottom line is this; if you suffer from gout and are a drinker, you would be well advised to cut-out alcohol. You see, not just getting over one gout attack, but preventing future gout attacks is of paramount importance.
Not just because of the excruciating pain, but because of the potential dangers of permanent joint damage and kidney problems (such as painful kidney stones) down the line. And also because once having suffered a gout attack you're very likely to suffer more.
And, of course, there are issues such as your lifestyle, diet, weight, family history, etc, to take into account, in finding a cure for your gout.

Source
by
John Cielo