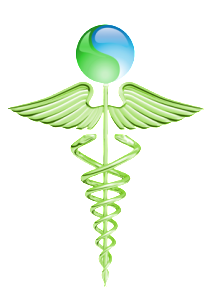 What is your favorite food? You may have to say goodbye to it for a little while, but maybe on your weight loss journey, you will find other foods that quickly become your favorite.
The best foods for weight loss are types of foods that will help you to curb cravings, speed up metabolism, ease digestion, and increase energy.
When considering the best foods for weight loss, you should also consider cutting out foods that would inhibit fat cell growth. Be moderate when eating foods with sugar, fat, and processed foods. Beverages are easily overlooked when dieting. Water is the best drink for shedding pounds. Fresh fruit and vegetable juices and smoothies are great choices to avoid sugar filled drinks. Soda pop and energy drinks are excellent foods for fat cells.
10 Best Foods For Weight Loss
1 .Sprouts. Sprouted beans, vegetables, and seeds, are packed full of nutrients and protein. Sprouts are a quick source of energy. They are digested easily and quickly without using much energy.
2. Cinnamon. The spice cinnamon is helpful in regulating blood sugar. Cinnamon also aids in suppressing the appetite.
3. Grapefruit. Grapefruit has the ability to reduce the appetite and induces lipolysis, which is the process of fat burning.
4. Ginger. Ginger stimulates weight loss through fat burning also. Ginger is calming to the stomach.
5. Peppermint. The use of peppermint can enhance the feeling of fullness. Peppermint is energizing and reduces cravings.
6. Lemon. Lemon is a strong cleanser and it also detoxifies. Lemon supports lipolysis and aids in suppressing the appetite.
7. Nuts. Get your squirrel on and eat plenty of unsalted nuts. Nuts are an excellent source of protein. Protein keeps you feeling full longer.
8. Chia seeds. Eating chia seeds in yogurt or oatmeal is a great way to add protein and omegas to your diet. Chia seeds sustain hydration in your body and are full of protein and all three omegas.
9. Greens. Dark green leafy vegetables and and all green vegetables are excellent sources of minerals and vitamins. They will aid in supplying your blood with the nutrients it needs for energy and metabolism.
10. Fruit. Fresh fruit is cleansing to the body systems and gives you energy. Fruit is an excellent snack to stave off cravings and help you feel full and satisfied.
The best foods for weight loss can be most effective when consumed with daily exercise. Exercise burns fat cells and releases feel good hormones. More energy and weight loss will be the result of exercising and eating right.

Source
by
Shari Carter