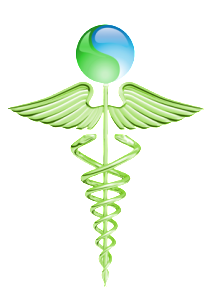 Travel to exotic locations is a wonderful adventure but there are practical considerations to think of before you jet off into the sunset. When you are dreaming of palm trees, limitless African plains, or far-flung cities, you also need to check out the medical precautions to take before setting out on your adventure, and African safari travel is no exception.
There are many types of African safari in several different countries and areas of Africa and each one could have varying requirements as far as vaccinations and malaria precautions go. Some destinations will require a certificate of yellow fever vaccination, especially if you are arriving from another African country, while others just recommend a list of immunizations and it is up to you whether you have them or not.
African Safari Destinations Where No Vaccinations Are Required

If you are nervous of needles or just prefer to stay clear of vaccinations altogether, then you can still enjoy African safari travel in some of the many game reserves within South Africa and Namibia, where few precautions are necessary. Most of South Africa is malaria free too (with the exception of the Kruger National Park and surrounds) so you can enjoy your dreams of zebras, lion and giraffe without having to come back down to earth for a visit to the travel clinic! However, as with any travel, it makes sense to check that your routine vaccinations, such as tetanus and polio are up to date.
Vaccinations Required in Other African Destinations

If you are venturing further afield into other Southern or Central African countries for your safari travel, then you will definitely need to check for recommended vaccinations at least a month before departure. Each country will vary in what is required, but common immunizations recommended include hepatitis A, typhoid, diphtheria and rabies, as well as yellow fever. Malaria precautions will be needed for most areas north of South Africa. It is worth visiting a specialist travel clinic who will know the latest CDC recommendations for the area you are visiting. You will also need to make sure that your routine vaccinations are up to date. Your safari travel company should also have up-to-date information on recommended health precautions for the particular area you will be visiting.
However tedious it may seem to have to deal with all these health measures before setting off on your African safari travel adventure, it is worth it, as once arrived in the middle of a glorious, pristine wilderness, you can forget about those dull concerns and make the most of every minute without worrying about getting sick so far from home.

Source
by
Kit Heathcock