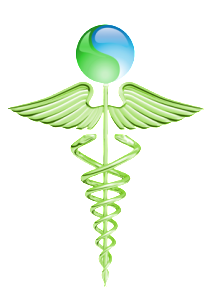 The sun beats down on your back. You're hot and thirsty. It's summer time – the perfect time for a cool, refreshing, and nutritious frozen drink.
Here are the top five frozen drinks to cool you off and offer nutritious benefits.
#1 Minty Lemonade.

Mint offers many digestive benefits and contains phytonutrients. On top of all that, it's delicious.
Step One: Grab your blender and add ¼ cup of sugar and 10-12 washed mint leaves – blend into a paste.

Step Two: Add the juice from 1 ½ lemons. (About 6 tablespoons)

Step Three: Add 3-4 large ice cubes or about 1/3 cup crushed ice and blend.

Step Four: Add 1 ½ cups of soda or seltzer water to the blender and then pour into glasses full of ice.

Step Five: Sip and enjoy!
#2 Watermelon Cooler

Watermelon is a valuable source of Vitamin C, Potassium, and Lycopene. However with this refreshing drink, the health benefits will be the last thing on your mind.
Step One: Grab a seedless watermelon and cut approximately 2 ½ cups of one inch chunks.

Step Two: Add watermelon, the juice from one lime, and 2 tablespoons of sugar to your blender and puree.

Step Three: Add ½ cup of plain yogurt and 3 large ice cubes to blender and blend.

Step Four: Pour into one large or two medium sized glasses and enjoy!
#3 Nectarine Coconut Milkshake

Close your eyes and take a sip of this delicious shake and you'll imagine yourself on a tropical island.
Step One: Peel and chop 4 medium sized nectarines.

Step Two: Add nectarines and one can of light coconut milk to blender.

Step Three: Add two tablespoons of sugar and the juice from two limes (2 tbsp) to blender

Step Four: Blend until ingredients are mixed.

Step Five: Add 1/3 cup chopped ice or 3-4 large ice cubes and blend. Pour over ice and enjoy!
#4 Banana Breakfast Smoothie

Breakfast is a hectic time and with children home from school it can be even crazier. Here is a great drink you can make for them which will last them until lunch.

Step One: Add 1 cup milk, 2/3 cup orange juice, 2/3 cup pineapple juice and 1/3 cup coconut milk with one banana and three large ice cubes.

Step Two: Blend until all ingredients are smooth and creamy.

Step Three: Pour into glass and enjoy. Note: You can add one or two raw eggs to mixture however be careful when feeding small children raw eggs.
#5 Blueberry Freeze

For those long hot summer days when nothing goes down smoother than a cold cocktail this drink is for you.
Step One: Add 1 oz vodka, 1/4 oz wildberry schnapps, 1 oz cream of coconut, 2 oz blueberries, 1 1/2 oz crushed pineapples, 1 scoop vanilla ice cream and 8 oz crushed ice to blender.

Step Two: Blend until smooth.

Step Three: Pour into a glass and top with whipped cream for an extra special treat.
There's nothing better than a smooth and tasty frozen drink during the long hot days of summer. Make one of these five amazing drinks and enjoy.

Source
by
L. Moses