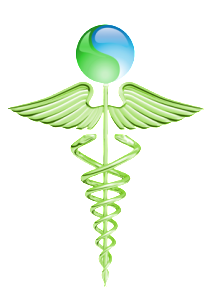 If you are a big fan of synthetic facial masks that are readily available on the market, you might want to think again. You might fail to realise that many of these store-bought creams that claim to be good for your skin may be harmful, because there are a lot that do contain harsh chemicals. These products can lead to allergic reactions and some can even seriously damage your skin or health. To prevent all these alarming consequences, be more cautious when buying any products to put on the body.
Indeed, it is tempting to buy cheaper skin care products because they are certainly as fragrant as the natural alternatives, but be careful not to fall prey of their marketing strategy. These products may be friendlier on your budget but they really can do more harm than good. Be smart when shopping for personal skin-care items. Seek out the brands which offer you chemical-free alternatives; they may be more costly but they still have proven effectiveness in maintaining healthy skin.
To become a wise shopper, pick skin-care brands that guarantee only to use natural and organic ingredients because only with these products are assured to be safe from any side effects. Some of the brands that are made from natural ingredients come in simple packages. Natural beauty products are manufactured by companies that support and follow more ethical and environment-friendly measures. They prefer using recycled materials when packaging their items, and unfortunately do not have the big budget marketing expenses to promote their range through television and national newspaper advertisements. The result is a less than elaborate looking product, but don't let the packaging influence your preference. Also, most of these organic skin care products are more expensive because they consist of ingredients that are not made for the mass market, and smaller batch sizes and a more hand-made approach results in higher production costs.
If you would like to have fun and make sure that the ingredients used are all organic and/or natural, you may like to create your own by following some easy homemade recipes for beauty. These homemade recipes for glowing skin are easy to follow and will cost you a little less than buying a branded name. By making them yourself, you are assured that all the elements involved in creating the skin care product are not harmful. You may have to start by buying larger quantities of raw materials to make a complete batch, but most of the ingredients will keep for several years.
Enjoy creating your own facial masks, moisturisers, scrubs, and soap by taking advantage of free homemade recipes online. The ingredients involved in making these beauty products may be found in any local grocery or health food store, and some you may already have in your kitchen. You don't have to be a skilled professional, and no specific talent is required to create your own homemade beauty products. One good easy example is the recipe for homemade facial mask which contains yogurt and honey.
Enjoy yourself and have fun experimenting with different ingredients, but remember to only use pure essential oils for the fragrance. They are not as pungent as the synthetic ones, but they have a natural fragrance which is more subtle and pleasing. Compare this to when you prepare your own food so you know what you are eating. Concoct you own skin care products to know what goes on your skin, for whatever you put on your skin goes into your body and has the ability to cause problems. Check out your bathroom cupboard today. You may find something there that has an ingredient you don't want in your body!

Source
by
Margaret Le Monnier