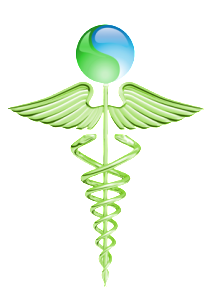 GIVE YOUR FAMILY A HEALTHY BALANCED DIET
Drinking water will stimulate your body's waste elimination system. The fewer toxins you have lurking around, the more successfully you can metabolise your food. We need to follow a balanced healthy eating plan without leaving you feeling deprived. We need to change the way we think about food for example look for the healthier option for all situations -including snacks, packed lunches and even eating out and takeaways.
Being organised is the key to success failing to plan is planning to fail.

Check your Portions weigh and measure suggested portions to get your daily nutritional requirement.

Get into the habit of planning and organising your daily meals, this way you are in control of your daily intake.
Weekly shopping List

There is a healthy alternative out there for just about anything. Also, include variety in your diet to prevent boredom. Always eat at least five portions of Fruit and Vegetables each day as they provide fibre, water, vitamins and minerals you need these to keep your body healthy. Eat at least three servings a week of the following fish – salmon, mackerel, herrings, sardines, fresh tuna, and trout. These are the richest sources of the 'healthy fat' omega 3. This fat is needed to support mood, memory and concentration.
The following foods provide you with low G.I . They provide slow release energy and satisfy you for longer, preventing those hunger pains.

Bread:seeded, granary or wholemeal is recommended, also wholemeal pitta bread and tortilla wraps.

Cereals: Wholegrain breakfast cereals, bran-based cereals, porridge and no added sugar muesli.

Potatoes: Sweet potatoes and boiled new potatoes in skins.

Pasta: Preferably wholemeal. Pasta has a lower G.I. Than other rice.

Fruits: Grapes and watermelon are high G.I fruits so limit these and avoid over ripe bananas, which have a higher G.I. Rating. Apples and pears with the skin, peaches, plums, mango and cherries are good choices for lower G.I fruits.

Vegetables: Most vegetables are low G.I, with the exception of peas, sweet corn and pumpkin so limit these. Beansprouts, tomatoes, courgettes and celery are very low G.I. And great for bulking your plates.
By following this healthy guide, I have lost over 4 stone and maintained my target weight and live a healthier lifestyle. I just follow these easy steps to live a very active life and I am teaching my children from a young age to look after their body and eat a healthy diet. I like a treat like the next person and I always look for the healthier option for example I love a curry here is a recipe I would like to share.
Chicken & Mushroom Curry

Serves 4 – 140 calories – 4g fat per portion

450g 1lb uncooked diced boneless chicken breast

2 tablespoons curry paste

1 medium onion, chopped

2 tablespoons curry powder

2 cloves garlic, crushed

336g (12oz) mushrooms, sliced

1 tablespoon flour to thicken

Salt to season

3/4 pint stock made with chicken stock cube
In a nonstick pan, dry fry the chicken, onion, garlic and mushrooms for about 5 minutes.

Once the juices start to flow add the curry powder and paste.

Stir well to ensure all the chicken and vegetables are coated with the spices.

Cook for 2-3 minutes. Add the stock, bring to the boil then turn down the heat.

Simmer for 35-45 minutes make sure the chicken is cooked through.

Mix the flour with a little water to form a paste and stir into the curry to thicken. Cook for a further 4-5 minutes until thick.
Low Fat Dessert- Lemon and Lime Cheesecake

Serves 8 – approximately 157 calories – 11.1 g fat per serving
7 low fat digestive biscuits, crushed

56g (2oz) low fat spread

1 packet sugar free lemon & lime jelly

2 medium sized eggs (separated)

168g (6oz) low fat cream cheese

140g (5oz) low fat yogurt
Gently melt low fat spread in a nonstick pan. Stir in biscuit crumbs and spread in a tin. Dissolve sugar free jelly in ¼ pint of hot water and leave to cool. Beat together low fat cream cheese and the 2 egg yolks, add yogurt and cooled jelly. Whisk egg whites and fold into the mixture. Spread over the biscuit crumbs. Put into fridge to set. Before serving decorate with slices of kiwi, strawberries etc.
Once you reach your target weight it is very important to maintain a healthier lifestyle to keep fit and healthy and enjoy and have a stress free life.
It is essential that you do not skip breakfast,

as it is the most important meal of the day. It has been shown that people who skip breakfast are most likely to have an overall higher calorie intake throughout the day, and are most likely to grave sugary foods.

Source
by
Bella Evans