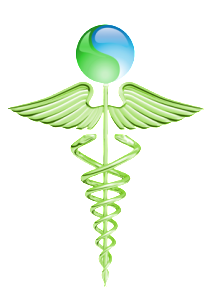 If you are like thousands of other people that want to make their bathroom like a second bedroom then do as the Romans do and spice it up. A bathroom is supposed to be a relaxing place to unwind, mellow out and release your stress.
After a long day of work, cleaning, taking care of the kids or whatever else you complete in your daily routine all you want to do is take a warm bath or shower and relax. For some this can be easily achieved just by turning on the water and hopping in, but for others the ambiance of the bathroom may not be quite right.
So you want that big oval or heart shaped tub that's big enough to fit three people, or that deluxe shower that has up to 5 different speeds on the shower head, but these things don't just make your bathroom heaven. It's the colour of the walls, the flooring and what you have in your bathroom that makes it feel like a getaway. The best part is the tips that will be given here can be done completely by you and doesn't involve too much time consumption or strenuous work.
Bathroom furniture can make any bathroom feel more romantic and luxurious. Furniture such as love seats, sofas and soft chairs can make any bathroom feel more relaxing (obviously you would need a pretty big bathroom for love seats and sofas but just go with it anyway). When picking out bathroom furniture you don't need to spend a lot of money just go to your local discount or furniture stores and pick out the design, comfort and colour of your choice.
If you have a medium to large sized bathroom you may want to think about adding a loveseat and a nice lounge chair 9again big bathroom required). If you think one piece of furniture is enough try a small sofa or a soft cushioned chair, once you get out of the bath you don't have to worry about putting your clothes on right away. Just relax in your loveseat, sofa or lounge chair, take a sip of champagne or juice and let your stress float away.
If you love music, try adding a stereo, CD player or MP3 dock with all your favourite music on it, this can seriously reduce stress while you are getting ready to take a bath or already bathing. Music gives you a calm serene feeling and can escalate the ambiance of your new spa like bathroom.

Source
by
Jamie R Lyons