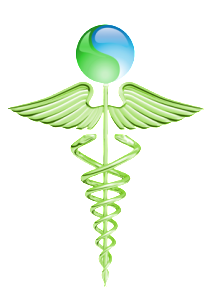 More moms than ever are looking to figure out some way to work from home. With today's unstable economy many are out of work, or making less. Most women are familiar with Mary Kay Cosmetics and Avon. They are not only two of the largest home based business opportunities in the world; they have been around for a long time and helped to create many small fortunes. That being said, there are a growing number of Direct Market cosmetic companies selling natural beauty products from home businesses. How do you choose what's best for you and your family? If you are considering joining a Network Marketing cosmetic company this article will provide you with a few "gold nuggets" to help you make the right decision.
There are currently over 2,700 MLMs in America today! Over half of all Americans bought a product or service from a network marketing company sometime in the last 12 months! By some estimates over 25% of all cosmetics are purchased through a network marketing business. This adds up to huge opportunity for anyone who can:
1) Find a good home based company with a good compensation plan
2) Put together a system to find targeted leads to grow the business
Here is a list of some of the best cosmetic companies with built-in home based networking opportunities:
1) Apriori Beauty
2) Avon
3) Mary Kay Cosmetic
4) Arbonne International
5) Nu Skin
6) Beauticontrol
7) Jafra Cosmetics International
8) Sunrider International
9) Viviane Woodward
10) Ceregenex
11) Ceres Living
12) Fluhme
13) IsXPERIA
14) NuCERITY
15) Rejuvenate Worldwide
16) Votre Vu
You may be asking why I provided such a long list. The reason is simple. Each of the above companies is very successful and has many positives to offer. It would be a mistake to jump into the first one that is set before you. Each one has its advantages and disadvantages. The fact is over 95% of home based entrepreneurs fail. This is because people tend to jump into an opportunity without thoroughly checking out the competition and making a well-educated decision. Taking a few months to check into each company on the above list will ensure that you are able to make an informed decision that will be right for you.
I do not have the ability to go into a lot of details in this short article, but I have found that most MLM companies that seem to have the best compensation plans tend to have inferior products that are harder to sell. So be aware that the product quality verses compensation is a likely trade-off as you are analyzing these companies.
Most women who are successful in the natural beauty product industry do so mainly through home cosmetic parties; however, there are many ways to market these types of businesses.
The fact is now days more and more people are looking online for answers (just as you did.) Some concentrate on moving products and some concentrate on building their down line so those under them can sell the products. The strategy to take really depends on the organization.

All steps to avoid buying fraudulent medicaments and generics online