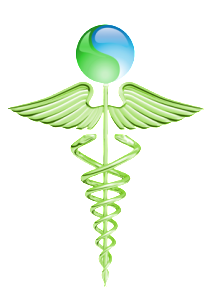 Keeping an aquarium at home gives a different sense of happiness and fulfillment in your senses. Hobbyists and other aquarium enthusiasts usually keep more than one aquarium at home or at office locations because of a sense of joy when you feel gazing those different fishes in the aquarium. It could cost you some amount to maintain one but it's all worth it. That is why there are precise action steps to consider how to make your aquariums stay longer. It is important to create a harmonious balance and healthy underwater ecosystem just like any human habitats do. After you have created a clean environment, fish variations are present and live aquatic plants do your next big thing to do is maintaining a healthy underwater ecosystem. Here are some practical suggestions on Proper Freshwater Aquarium Plants Maintenance:
Importance of Photosynthesis
Organisms like fish and plants need sunlight to survive and convert energy into food but we can't just bring our freshwater aquarium outside the house, put it under the sunlight just to get enough energy for them. Aquatic plants can still survive even with artificial lighting though there are certain plants that require specific lighting while others can sustain on intense lighting. Fishes have varied characteristics therefore it is important to know the appropriate application of lighting to each kind. Do light simulation by turning on the light for about 10 to 12 hours during the day then put it off and turn it on back again the next day in real chronological sequence the same way as the light of the sun does. Proper and adequate lighting should be maintained at all times in all areas as possible.
Feed your Plants with the Right Nutrients
Fertilizers hasten plants' progress and help improve its appearance, color and growth. There are aquatic plant fertilizers mostly used for this purpose and are conveniently packed into pellets or in solid form. Some fertilizers can be combined with laterite clay but be mindful always to follow specific feeding instructions and give much attention on feeding intervals, quantity and the process how it is fed. These things when combined together will guarantee healthy plants within the aquarium system.
Clean Water Partially
While it is recommended to change the water inside the whole aquarium tank at regular intervals partial cleaning is necessary to regulate and check the nitrogen cycle of the aquarium. Change at least 20% of its water content to keep its cycle in normal balance.
Check the General Conditions of the Plants Regularly
Keep checking on the plants general conditions. Remove dead leaves on their stalks, damaged branches and other obstructions like nails to promote faster and proper growth of new stalks and branches.
Keep Safe Water Chemistry for Plant Growth
Observe safe water chemistry within the whole aquarium if possible separate fishes from plants when medicating either of them. When changing water please be reminded of transferring the fishes first to the other tank in order to avoid contamination. Always check for the pH level of the water before filling them to the tank. Avoid any kind of toxic elements or harmful substances in the water. When treating the fish avoid throwing medications in the water as they would contain some harmful elements that may destroy aquatic plants. If possible take them out, group each class and treat them separately. Water must be treated for chlorine when necessary to keep the normal safe water conditions for the plants and fishes to live longer.
There must be proper balance among all organisms inside the aquarium and these factors cited above can have a powerful impact to understand the unique freshwater aquarium ecosystem.

Source
by
Wilson Chiam