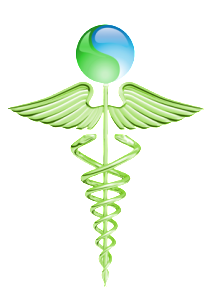 Atlantis Water Slides In the city of Vernon BC. Atlantis is the Okanagan's largest outdoor water slide park. Located just 5 km north of the city of Vernon, Atlantis has 10 water slides, and a fun tube ride called the River Riot. There's also a gift shop and concession stand, a hot tub, mini-golf, arcade, and a large open picnic area with lots of grass. Pack your own lunch to avoid concession stand prices, and bring along sunscreen and plenty of water. If you need life jackets for young children, you can rent them there. This is one of our favorite summer vacation activities in the Okanagan. A day at Atlantis would cost a family of four about $60.
Rattlesnake Canyon In the town of Osoyoos BC. Rattlesnake Canyon is an outdoor themed amusement park with a number of fun rides, mini golf, go karts, bumper boats, a rock climbing wall, and an ever popular bungee tree. If you're looking for some fun outdoors and off the lake, you can spend about 3 or 4 hours here, and kids really enjoy the park. There's also a gift shop and ice cream parlor. Be sure take plenty of water. Osoyoos climate is desert like and summer days can be near 40C. The cost is about $20 per child for a set of 5 rides. Mini golf and go karts are extra.
Dominion Radio Astrophysical Observatory, about a 15 minute drive from the city of Penticton BC, is the largest astronomy observatory in Canada. Massive telescopes collect radio signals and waves from space where radio astronomers then study the magnetic fields in our galaxy, such as the Milky Way. This is an interesting tour for everyone, and kids especially enjoy going inside a demonstrative telescope on sight. Tours are inexpensive and take about 2 hours. You can take a packed lunch with you and sit outside at the picnic tables to eat. You need to park near the road/entrance and walk in to the actual buildings, which is about 600 meters. Press speaker buttons on the way in for interesting narratives about the observatory. It's located about 16 km south of Penticton on White Lake Road. Signs are well marked so you can't miss it.
Nk'Mip Desert & Cultural Center in Osoyoos BC offers an interesting look at Aboriginal history and culture in the Okanagan Valley. Located in the town of Osoyoos, at the Spirit Ridge Vineyard & Spa, the cultural center has extensive indoor and outdoor exhibits where kids and families enjoy learning about the desert ecosystem and wildlife. There is a special rattlesnake research program, that focuses on the endangered Western Rattlesnake. The facility offers guided tours throughout the summer, and also has special interpretive programs that rotate through the summer. Admission for a family of 4 is about $36. Kids 5 and under are free. They also offer all day passes, which is what you would need to see the entire center. Plan to spend several hours to get the most out of the programs.
Allan Brooks Nature Centre in the city of Vernon BC. The North Okanagan is situated in the Great Basin lowlands that extends up from the United States into south central British Columbia. In addition, the valley is protected from arctic weather by the surrounding mountains. Together, these factors create a unique climate, and diverse ecosystem and habitats including grassland and wetland species, unique only to this part of Canada. The Allan Brooks Nature Centre offers unique tours, exhibits, and programs for kids and families, that offers a fun and interesting look at the area. You can see 5 different ecosystems, and three lakes from some of the 19 points of interest along the walking tour alone. Take plenty to drink and a camera! Everyone should be sure to wear proper and protective footwear as a safety precaution against rattlesnakes and prickly pear cactus plants.
There are many more fun summer activities for kids and families in the Okanagan Valley Canada. Although summer when most people visit here, winter vacations are also great for families looking for affordable ski vacations in Canada.

Source
by
Erika Friedrich