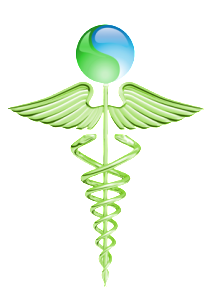 With all the different juicers that are out in the market, it is hard to pick a juicer for yourself. The Champion juicer, however, is no doubt one of the best juicers available for the taking. The Champion juicer is a great choice for a lot of reasons, most especially because of a lot of incredible recipes that can be made through the help of the Champion juicer. If you are planning on buying the Champion juicer, or have one at home, it will do you good to read on to educate you on all the wonderful recipes you can concoct with the Champion juicer.
Recipe #1: Chlorophyll Cocktail Delight
The ingredients you will need are the following: ½ cup of water, 7 almonds, 4 teaspoons of sunflower seeds, 4 pitted dates, and 1 pound of spinach. The instructions are incredibly easy; all you need to do is to leave the nuts and the dates soaked in water overnight, get the juicer ready, place the mixture in it, and let the juicer do its job. In the process, drop one pound of leafy greens, (e.g. spinach) then add a little amount of water to the pulp. Rerun the juicer to complete the extraction process, and then Voila! The drink is complete.
Recipe #2: Celery and Lemon Cocktail Mix
Another simple but incredible recipe to try is the Celery and Lemon Cocktail Mix wherein all you need are 2 lemons (peeled), a handful of celery leaves, and ½ cup of sugar. The process is to extract juice from the celery leaves, followed by the lemons, and then stir in the sugar into the mixture. Add water to make 1 quart. Place on a glass and top with ice cubes.
Recipe #3: Home made Banana Ice Cream
This is a more complex recipe, but surely as delicious as the previous ones. Here we use the following ingredients: four pieces ripe bananas, 1 ½ cups of milk, ¼ cup of sugar, lastly, one teaspoon of vanilla. The first step is to homogenize the bananas, mix with the other ingredients, or just simply mix all the ingredients in a food processor.
Turn the first two ingredients in liquid form through the use of the food processor, and then add the remaining ingredients. This mixture makes about 3-4 cups of liquid, depending on the size of the bananas use. You can also try adding more milk if you want more servings of this concoction.
What are you waiting for? Try to make these and create wonderful desserts and drinks with the Champion juicer.

Source
by
Scott Nichols