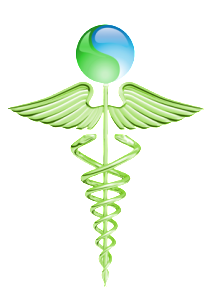 Optical machines have come a long way over the years, making the ophthalmologist's job simpler and vision problems easier to diagnose and treat. There are a variety of tools that can be used, each with a different purpose. Consider these 5 optical machines used by ophthalmologists.
1. Autofocus Fundus Camera
This specialized low powered microscope uses a camera to photograph the interior surface of the eye in order to examine the retina, macula, optic disc and the posterior pole. The camera provides an upright magnified view of the fundus, the interior surface of the eye that's opposite the lens. Modern technology allows for a 3D autotracker with auto focus for accuracy. The device allows for full 45 degree images for more complete diagnostic examination that doesn't require cropping.
2. Wavefront Aberrometer
This scanning diagnostic instrument uses wavefront technology to measure errors and aberrations in the eye. Because of the complexity of the eye, aberrometers work best when they involve multiple data points. This allows for a precise mapping of irregular aberrations. Some come with a detachable hard drive for easy transference of data.
3. Confocal Microscope
This optical microscope uses optical images to increase micrograph contrast and reconstructs 3D images using a spatial pinhole that eliminates out of focus light in specimens that are thicker than the focal plane. A laser is used to provide the excitation light that is reflected off a dichroic mirror and then reflected on 2 other mirrors operated on motors which scan the laser across the sample. The emitted light passes through the dichroic and focuses on the pinhole. The light through the pinhole is measured by a detector. The device assesses cells to determine the health of the eye.
4. The Ultrasound
This device is used to scan the eye to create high resolutions of the eye for inspection and disease detection. It provides for the ability of a A/B scan as well as biometry and pachymetry. It is used to measure the axis and thickness of the coronary.
5. Corneal Topographer
This device allows for a non-evasive method to mapping the cornea. It creates a 3D map of the outer structure of the eye. It is useful in diagnosing and treating a number of conditions, for planning refractive surgery and evaluating its results, and in assessing in the fit of contact lenses.

Source
by
Ryan Frank