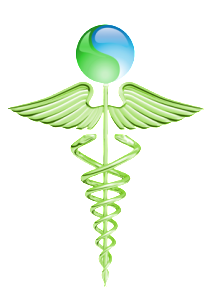 Staying fit is important at any age but maintaining a healthy lifestyle becomes increasingly important as the body ages and you become older. Regular workouts will not only help you retain a youthful figure but can actually add years onto the length of your life. If someone told you they could help you live 10 years longer, wouldn't you be interested?
It's a known fact that, in general, individuals who work out and maintain healthy lifestyles are more likely to live longer, happier lives than those who don't. Staying fit and healthy doesn't necessarily mean working out several hours a day, but it does mean making a conscious effort to fit in exercise wherever you can.
Here are 5 quick and easy fitness tips for health-conscious seniors:
1. Walking. There's no excuse for not being able to complete this exercise on a daily basis. Chances are, you are staying fit without even realizing it – as long as you're not planted on the couch for the majority of the day. Try sectioning off a block of time (preferably at least 20 mins) in the morning or evening (whichever suits your schedule) for a daily walk. If you can do it every day, try going for walks at least 5 times a week. These 20-min exercises will go a long way in keeping you healthy.
2. Lifting Weights. I realize that the term "lifting weights" can seem daunting, especially for seniors, but it's not as bad as it sounds, I promise. Lifting weights simply means alternating lifting as little as 4 (or even 2) pound weights up and down as you watch your favourite TV show. If you're feeling really brave, you can carry these small weights while you go on your daily walks! Lifting weights will keep your bones and muscles strong and can help reduce the risk of injury.
3. Eating Healthy. Although it may seem somewhat unrelated, eating healthy plays a key role in staying fit. Choosing healthy foods like fruits, vegetables and fish will increase your metabolism and will give you the energy you need to keep up with your daily workouts. Going for daily walks and then binging on chips and goodies the rest of the day won't get you very far. Staying healthy is a balance of eating right and exercising. You can't have one without the other.
4. Swimming/ Water Aerobics. Water aerobics (or even swimming in general) is a great way for seniors to stay fit. This type of exercise will increase your cardiovascular endurance, improve your flexibility, increase your muscle strength, improve your balance and can actually reduce the risk of osteoporosis. Most gyms offer water aerobics classes, which can also be a great way to meet new friends.
5. Balancing exercises. Balancing exercises are easy and will take up very little of your time. Simple balancing exercises include standing on one foot, jumping jacks and stepping up and down stairs. Staying balanced will help prevent injuries like broken hips or falls.

Source
by
Mary S.