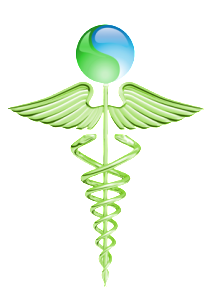 Top Ten New Cocktail Recipes
People are always on the look out for the best new drink recipes. The mojito, the martini and the margarita appear to be the most popular drinks in bars across the US. But people are picky and bar patrons are always looking out for the best new trend. The eighties were probably the golden age of the cocktail, but slowly the cocktail is making a comeback. Even those multi-colored shooters (the bane of bartenders worldwide) are showing up gain.

So what are the top bartenders in New York, Boston and New Orleans making for their customers. What cocktails are the hottest these days? What golden oldie is making a comeback?

Some are new and are becoming faves across the south and northeast.
1. Sour Orange Daiquiri
Juice of one sour orange
Three big dashes sugar syrup*
6 oz. aged rum
1 1/2 oz. Grand Marnier or good curaçao
Orange slice
This recipe makes two cocktails in 5oz. martini glasses

*If you do not have sugar syrup on hand, just make some ahead of time; boil equal amounts of sugar and water together until sugar dissolves and a light syrup forms. Cool, then refrigerate. Chill cocktail glasses. In cocktail shaker, add ice, then the main ingredients listed. Shake thoroughly to mix and chill. Pour into glasses and garnish with an orange slice.
2. Key Lime Pie
3/4 oz Licor 43*
1 oz. Vodka
1/4 oz Rose's sweetened lime cordial
1/2 oz Milk or cream
Pour ingredients into shaker filled with ice, shake and strain into glass.

* It's a Spanish citrus vanilla liqueur as old as the hills but growing in popularity
3. Ginger Rogers
Two dashes Angostura bitters
The juice of half a lime
1 oz. Grand Marnier
I oz. aged rum
Jamaican ginger beer to fill
Mint sprig for garnish
Fill a highball or tall cooler glass with ice. Coat ice with bitters, then squeeze lime, dropping in spent shell. Add liquor top with ginger beer. Garnish with mint.
4. New Orleans Martini
3 oz vanilla vodka
Splash of dry vermouth
1/2 oz. Pernod
1 dash Angostura bitters
Fresh mint sprig
Combine vodka, vermouth and pernod in a cocktail shaker with cracked ice and shake well. Strain into a chilled martini glass and garnish with mint sprig.
5. A Piece of Ass
1 oz. Amaretto
1 oz. Southern Comfort
Sour mix
Put ice in highball. Pour in shots. Fill with sour mix
6. Irish Flag
Two parts Green Creme de Menthe
Two parts Bailey's
One part Brandy
Layer creme de menthe, Bailey's and brandy in a shooter glass.
7. Red Headed Slut
1 1/2 oz Jägermeister
1 1/2 oz Peach schnapps
Cranberry juice
Mix in shot glass. Shoot. (You have to love if not just for the name.)
8. Junior Mint
1/2 oz. Malibu rum
1 oz. white Creme de Cacao
1 oz. White Creme de Menthe
Combine all ingredients with ice, shake, and strain into old fashioned glass
9. Three-Mile Island Iced Tea
1/2 oz. Gin
1/2 oz. Light rum
1/2 oz. Tequila
1/2 oz. Triple sec
1/2 oz. Vodka
Coke
Sweet and sour mix
1-2 dash Bitters
One lemon wedge
Fill 14oz glass with ice and pour in liquor. Fill to two thirds of glass with the the cola and remainder with sweet & sour. Top with dash of bitters and lemon wedge.
10. English Channel
2 oz. Bailey's Irish Creme
½ oz. Drambuie
½ oz. Cointreau
Pour all three over ice and mix. Looks like the English Channel but tastes way better.

Source
by
Kevin Marsh