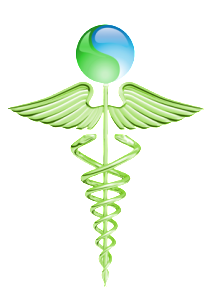 First of all, quick weight loss diets are not diet plans that you should follow for a long period of time. Usually they are only intended to be used for no more than 7 days at the most. Most of these rapid weight loss diets severely restrict the volume of calories you take in or they work by you eating the same kind of food each day.
A popular quick weight loss diet is the Cabbage Soup Diet. This diet, also been known as the "Russian Peasant Diet" and the "Military Cabbage Soup Diet", has been known to help people lose up to 10 lbs if they stick to it for one week. Obviously, if you don't like cabbage there are other fat burning soup recipes.
A Typical 7 Day Plan.
The plan works by eating unrestricted amounts of low-calorie cabbage soup over the course of 7 days. The cabbage soup, which you cook yourself at home, accounts for your main food for the week. A selection of other foods are permitted, all of which are intended to help you lose weight fast.
How would a sample week would work out? On day one you can have all the cabbage soup and fruit you want. On day 2 add veggies into your soup and have a baked potato with butter for your evening meal. Day 3, eat all the soup fruit and vegetables you want. On day 4, more soup plus bananas and skimmed milk to drink. Day 5, as well as your soup, you can eat between 10-20 ounces of lean beef or baked, skinless chicken and fresh tomatoes. Day 6 is more lean beef and vegetables and at least one bowl of cabbage soup. Finally, on day 7, have at least one bowl of soup with brown rice, unsweetened fruit juices and vegetables.
Use This Diet Carefully.
Your system and your body will not have sufficient energy to maintain an exercise routine. You have to be careful not to overexert yourself when trying any kind of diet for quick weight loss. It's important to drink plenty of water to keep your system hydrated and it will also help to keep your hunger under control.
Diets for quick weight loss are not sustainable and restrict your food options for a number of days. But they can be effective for a rapid fix. If you can sustain this type of short term eating schedule then it can be a good solution for losing weight quickly for a special event like a wedding or holiday.

Source
by
Jon Allo