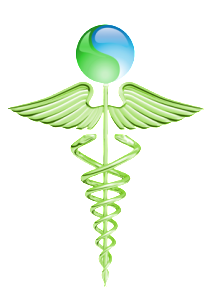 When it comes to permanent weight loss, everyone wants to be able to stick to a healthy eating plan which they can keep up and which provides noticeable results. However, there are a huge number of fad diets out there which will only work for the initial stage but are either too intense to keep up or are only designed for quick weight loss.
Instead of going for a diet which you can only do for a couple of weeks, you should instead opt for a healthy eating strategy which you can apply to your eating for a long time so that you can see the long-term health benefits and also maintain your ideal weight.
Weight Watchers
The Weight Watchers diet plan is a great way of getting the support you need to keep up the weight loss such as in Weight Watchers meetings or online. Losing weight isn't easy, and if you want to lose a lot of weight, then the Weight Watchers plan is great for teaching you healthy eating habits so that you can have a healthy lifestyle as well as a body that you love.
Based around a ProPoints system, each type of food has a number of "points" and then you are only allowed a set amount of points per day. Some foods are free of points (you can eat as many of these as you like), whereas others are high in points (you can eat them but probably be unable to eat much for the rest of the day!).
Raw Food Diet
The raw food diet has become a lot more popular over the past few years, and that is probably due to its ability to aid long-term sustainable weight loss. With a plan which emphasises the goodness of raw foods, the raw food diet is a tasty and easy plan designed to aid digestion, improve heart health, clear your complexion and give you much more energy.
The enzymes which can help improve your digestion can be found in a wide range of raw foods, and by leaving them raw, you can digest these enzymes and speed up and more importantly maintain weight loss.
Atkins
Most popular for its fast effects on weight loss, many people have struggled to apply the rules of the Atkins diet to long-term weight loss. The strangest thing about the Atkins diet is that it doesn't seem like a normal healthy eating plan, as the consumption of steaks, bacon, eggs, cheese and other things supposedly "bad" for you are the main parts of your diet. This is basically a protein rich diet which enables you to sustain muscle rather than fat and boost weight loss. Great for some people, others struggle to keep it up simply because it can get expensive.

Source
by
M Nizam Sualman