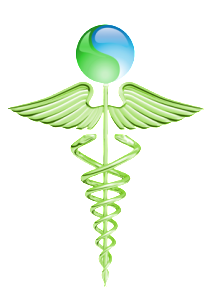 If you have never tried homemade bath products then you are in for a real treat. You can make your own bath and beauty products right in your kitchen using easy to find supplies like herbs, salts, oils and butters. Homemade bath products make great gifts for friends and loved ones!
There are a number of wonderful homemade bath products that you can make in your kitchen, from bath salts to creamy milk baths.
Bath salts are very easy to make. You just combine salts with fragrance. You can't use just any type of salts to make bath salts; you should use salts that are safe for the skin. These would include sea salts and Epsom salts. You should also use fragrance that is safe for the skin. You should use cosmetic grade fragrances or essential oils to make your bath salts, never perfume, candle fragrance or potpourri.
You can also add a combination of oils and butters to make bath salts that will leave your skin feeling silky and smooth. Cocoa Butter is a butter that is favored by many, as is Jojoba Oil and Sweet Almond Oil.
Some people prefer colored bath salts, but colorant is not necessary. Colorants make bath salts pleasing to the eyes, yet does nothing special for the bath or skin. Salts of many layered colors in an attractive jar make a great gift or pleasing decoration for anyone's bathroom.
Milk baths are also easy to make. One can use liquid milk or powdered milk to make a skin loving milk soak that is sure to please. If one chooses to use liquid milk, then it should be made in small amounts, refrigerated and discarded within 2 days. Powdered milk baths last longer since there is no moisture content in them other than the fragrance. Most people prefer milk baths made from powdered milk because it lasts longer and does not spoil as liquid milk does.
Any type of powdered milk can be used to make soothing milk baths. Coconut, buttermilk, plain whole milk and goat's milk are all favorites by many.
To make milk baths, one would add fragrance and other additives such as powdered honey, ground oats or fragrant herbs. One can create their very own special blend of ingredients to make milk baths that will be loved by many.
Another type of product that is loved by many is bath sachets. Bath sachets are made like milk baths, but without the milk. Bath sachets consist of a variety of ingredients, usually herbs and oats, which are placed in a cloth bag. The bag is then placed in the tub as it's filling with warm water, to make a "bath tea" that is wonderful to soak in.
There are many other bath and beauty type products that one can make from home. One can also make soaps, shampoos, bubble baths and cosmetics. The possibilities are limitless, so why not make some skin loving bath products for yourself. You will love the way you skin feels after using homemade bath products.

Source
by
Maria Wilkes