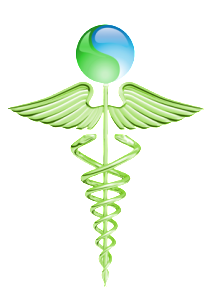 Judy wanted to lose 25 pounds of extra weight, and to experience a weight loss hypnosis program.
She tried various diets and exercise, but the routine house duties, and eventually the new account executive job busying her with frequent client lunches and dinners took over her wishful eating schedule. She always had a "sweet tooth" but now started a full-blown "obsession with sweets" as she called it. "One thing led to another," and here she was.
To stimulate weight loss she integrated hypnosis.
So what is hypnosis?
Hypnosis is a very natural state of mind. We are in hypnosis a lot of the time of our life. Any time we are concentrated on one particular thing: a book we are reading, a movie we are watching, work on the computer, physical exercise, we are concentrated with a by-pass of a conscious function, in other words to the exclusion of anything else. Hypnosis is a very easy state to develop. All you have to do is close your eyes and imagine, for example your living room. But don't do it right now as you are reading the article, and I truly want you to finish reading it, as there is some very interesting bonus for you in the end.
So hypnosis is a focused state of mind and such state creates openness to suggestions (suggestibility). It is at this moment when your mind id relaxed and open, a hypnotist creates a series of post-hypnotic suggestions, which if accepted, improve your life when you go home.
Now, some suggestions may be difficult to accept. For example, if you are given a suggestion you feel uneasy about, e.g. lose weight, you might not agree to accept this suggestion, even in hypnosis, so there we need to do more work.
Awareness
It is to evaluate your own eating habits. Her main problem was not snacking: she does not snack at work, or eat late at night in bed while watching TV. It was overeating. She eats a lot, literally, a lot of food. Sitting in a comfortable recliner, she almost regretfully described how as part of her job she has to attend business lunches, socialize and go out with clients to dinners. She is successful with clients, but not with keeping track of the food she intakes. Naturally a happy person, she tries to put away feelings of weight gain and is now very often upset looking at herself in a mirror.
Acknowledgment
Acknowledging that she needs treatment and seeking professional help was what she needed as a next step. She was offered a series of evaluations of her old eating habits and a worksheet for creating new eating habits.
As part of the exercise she was asked to fill a daily food log and begin regular exercise while reducing the portion size and the amount of calorie intake by half, eating half-portions of her meals, compensating by eating slowly, mindfully, and using her positive anchors, keeping the image of her new slim figure in the mind's eye.
As part of integration, incorporating positive hypnotic suggestions, empowering her with benefits of future image, was recorded her reinforcement mp3.
Judy's post-hypnotic suggestions included direct suggestions for weight loss and self-esteem enhancement, suggestions directed toward improved concentration and focus in life, as well as suggestions for accepting her new slim and fit image. Further, specialized guided imagery accompanied working on the various points in her body emanating the release of the energy needed balancing.
She began unconsciously exploring each current emotion, and in the next segment moves naturally to a release creating a deeper feeling of fulfillment and accomplishment, simultaneously experiencing feelings of warmth and weightlessness, ending in deep body and mind relaxation. Her body released great amounts of energy, the emotional rejuvenation.
In her imagination she collects all unwanted weight and puts it is a basket attaching a bunch of colorful balloons to the handle of it and releases it up in the air.
She imagines the weight melting down out of her body through and through.
Three weeks she reported 8 pounds of weight loss. 4 months later she reported 25 pounds of weight loss. The weight stayed off in the next year's follow up.
Tanya, 39, was also able to conquer her obsession with food, and reported lost 11 pounds in 6 weeks. Bill, 67, lost 26 pounds. He stayed with the hypnosis program for 8 weeks contemplating the awakening of his body and mind.
While creating your own feeling of being well and emotional stability, you could, find a solution to your own pressing issue. We invite you to discover your own balance and let us know of your interest in hypnosis and finding more information at

Source
by
Morrin Bass