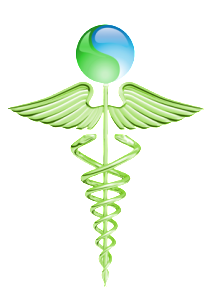 Being healthy and beautiful is a major challenge for most of us. That said, it is important to understand the processes and ways on becoming one. It is never too late to stay healthy and beautiful. If you are on your early part of life then let this be your guide in becoming a successful human being. I wish to help you find all the necessary details about how to keep yourself healthy and beautiful on this article. Here, we are discussing about how to take care of your lips, strong, nice and shiny hair and also different hairstyles according to the shape of your face. Hope it will help your concerns in the above discussed topics.
The lips are the most important feature of your face. If you have the lips that are moist and also smooth not only will they look beautiful but will also enhance your beauty and features. The lips which are moist will look more beautiful and also hold the lipstick better.
Tips to make your lips beautiful:
In the morning after waking up, give your dry and flaky lips a nice brush off, to make them smooth. Apply some lip balm to your lips.
At night, before going to the bed try to apply a moisturizer to your lips.
During the day, try to avoid the extra exposure to the sunlight as it can absorb the moisture from your lips. But if you cannot do so, try to use the lipstick that has a moisturizer and the sunscreen in it.
If you are going to a party, you need to have bold lips, which can be achieved by using flavored lip gloss. Lip gloss can help you attain the baby pink and soft lips.
How to get beautiful, shiny strong hair:
Hairs that have the shine and are glossy always look more beautiful. Usually, the hairs that are strong and healthy get a good glossy look. If you follow a balanced and healthy diet you should be able to attain the glossy look of your hair.
Tips to follow to keep your hair in good condition:
These are the following things you should follow to maintain the good health of your hair.
You should try to avoid the food that in unhealthy for you which includes smoking, drinking and junk food.
Try to avoid the tin food, as it causes the dullness in your hair. Avoid fizzy drinks, excessive use of caffeine and coffee.
You should drink at least eight glasses of water daily and add more fruits and vegetables in your diet.
You should try to avoid washing your hair daily, as it can dry out the moisture of your hair and make it look dull and greasy.
Try to condition your hair after you wash them but don't apply it to the roots of hair as it will make them greasier.
Hairstyles according to the shape of your face:
Choosing hairstyle is a difficult process but you can choose the style according to your face shape.
For people who are square faced should choose choppy and uneven hair.
Round shaped should have long bangs.
Oval shaped can have the loose curly hair.
It's up to you know how you will take these tips to your advantage. Always remember that you can never compromise health and beauty no matter what situation you have.

Source
by
Scotty Henderson
How to Get and Use Prescription Medications Safely Online for Free