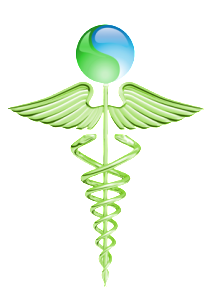 In ancient Egypt, women made use of plant products for enhancing their beauty. Extracts from plants were applied to their eyelids, lips and cheeks. Plant products were also useful as perfumes and body anointments. Flowers were used in ancient Rome as bath scents. Roman women applied herbal facemasks for better looks. The Greeks knew how to make cold creams as early as the second century A.D. Several ancient peoples of the world made use of herbs and flowers for beautification of their bodies.
Even in modern times, when the cosmetic industry has advanced due to the use of science and technology, several women make concoctions out of herbs and flowers for topical application as well as for internal use and save considerable money by not buying expensive ready made cosmetics. They also keep experimenting for arriving at a beauty solution that suits their skin and hair the best. They try various recipes and the ratios of the ingredients for skin lotions, shampoos, scented baths, facials and so on, in order to tailor the products to their particular needs. They usually save a lot of the money that they would otherwise have spent on the readily available beauty enhancers in the market.
Some natural beauty aids
Among some of the common herbs used for skin care, you can include green tea due to its natural antiseptic properties. It is good for stopping skin irritation and acne. Tea Tree oil is believed to be excellent for hair growth and for banishing lice. As a natural moisturizer, unrefined Shea Butter can be used on the skin for softening it. It is also good for cracked heels and improving the appearance of stretch marks. If you massage your scalp with Jojoba oil, your hair grows wonderfully well. The extract of the berries of the small palm, Saw Palmetto, also works very well for improving the scalp and the skin condition. Men also use it for maintenance of their hair by massaging it into the scalp. Beauty stores sell facemasks and facial creams containing Seaweed, which re-hydrates dry skin and leaves it smooth and shining.
Alfalfa is used for repairing broken nails and as a mouth freshener, as it stops bad breath in the mouth. Aloe vera is known to work on the skin for giving it a radiant appearance and a smooth, youthful look. basil, a plant considered sacred in India, is used quite extensively in cosmetics. Mixed with neem powder, mint leaves and a little turmeric powder, basil leaves are good for dark spots on the face. Another useful herbal product is Primrose oil. It works well for improving skin texture, hair growth as well as the health of your nails.
When mixed with rosewater, lemon and milk, Turmeric powder forms into a paste, which can be applied and left on the face for about fifteen minutes and then washed off with cold water. Turmeric is good for oily skin. Thyme is used in ointments for reducing skin spots. For reducing wrinkles on the skin and energizing the skin, Rosemary oil can be topically applied. Rosemary improves blood circulation.

Source
by
Byron Branfield
How do the authorities combat the trade in falsified medications