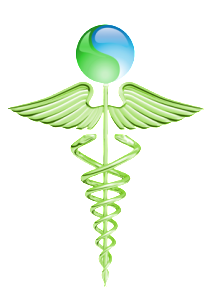 If you are not a gardening kind of person and are annoyed by the littering of your home from plants inside your home, here is the good news. You can grow plants without the cluttering of the soil around your home. There are new ways of ensuring you do fish farming along with growing plants in water. All this can be in one common tank!
How does this work? The waste from fish nourishes the plants. The plants when taking in nutrients filter out the water. This process in turn nourishes the fish and thus the process is mutually beneficial.
The advantages for this are many:
• Ensures you produce fish, since the water ecosystem with good nutrients for fish ensures they multiply.
• This system does not require soil. So those of you who were annoyed by soil cluttering your home, can now relax as the plants grown here are in water.
• This type of fish farming requires only a tenth of the normal quantity of water required for farming.
• Suits places with high temperatures or with relatively less rainfall, as farming is still made possible through this mechanism.
• Can be used to decorate homes (Fish tanks)
• Less effort to maintain: Fishes need to be fed twice a day and plants need to be looked after a couple of times (No need of daily watering as the plants are now in water!)
How does this help your home?
This system can be used to decorate your home. Fish tanks have already formed part of a home, in terms of the serenity the water and the fish provide to the ambience of your home. With this, you are also fulfilling your requirement of having plants in your home. This system enhances the beauty of your home and helps freshen the air you breathe. Once you understand the nuances, it is easy to set this up at your home on your own. No harmful pesticides are required and hence you can be rest assured that this can cause no harm to your home or your loved ones. Another advantage is you need not worry about diseases that are caused due to worms and other parasites that may thrive in soil. This system being all in water, this possibility is also negated.
So, if you are yet to setup this system, wait no further. Visit the outlet close to your place to get one for your place today!

Source
by
Achal Malhotra