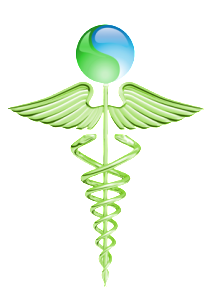 So, you want to be a cosmetics chemist? You want to join the cosmetic chemistry industry and formulate skincare, haircare, toiletries, body, bath and beauty products? But you think you need to go to university for three or four years and gain qualifications in cosmetic chemistry or chemical engineering — right?
Not so.
Not if your main aim in wanting to be a cosmetic chemist is to start your own cosmetics business and join this multi-billion dollar industry.
The most common myth in the cosmetic chemistry industry is that you need an expensive university education to start a business in the field of cosmetics manufacture.
This is the advice offered on one cosmetic chemistry related website: "Get a science degree. Unless you have a relative who started the company, you will need a college degree in science since most cosmetic firms require it. Preferred ones include degrees in Chemistry or Chemical Engineering.
"Consider getting an advanced degree. True, a 4-year college degree is all you need, but you can improve your chances of breaking into cosmetics by getting an advanced degree."
In truth, you do not need a relative who started the company or an advanced degree to break into the cosmetic manufacturing industry.
It's true that if you want to make cosmetic formulations from scratch, without any previous experience making cosmetics or access to recipes and manufacturing procedures, and you want to work for a big international cosmetics company, you will need formal cosmetic chemistry qualifications.
But if your main aim is to start your own cosmetics business (and make much more money than any cosmetic manufacturing company will ever pay you), you don't need to step foot in any academic establishment, spend a minimum of three or four years studying, or spend tens of thousands of dollars in tuition fees.
Making cosmetics for retail sale is extremely lucrative. When you know the tricks of the trade and have access to the same formulations as the international manufacturers, most of the beauty products you can make will have profit margins of around 1000%. A $50 retail skincare product usually costs between 10 cents and $3 to make.
If you purchase professionally formulated recipes, and you can follow a basic cooking recipe, you can manufacture your own range of skincare, haircare, mineral makeup, etc. If you then decide you want to become more involved, once you've had a little practice and gain confidence you will easily be able to adapt these cosmetic chemistry formulations to create your own unique formulas – without the need for any degrees in cosmetic chemistry.
Cosmetic chemistry formulations include:
Shampoos and Conditioners for different hair types
Hairstyling Products — gels, sprays
Makeup — foundations, mineral formulas, lip colors, eyeliner, mascara, nail polish
Skincare — cleansers, toners, moisturizers, acne preparations, anti-aging preparations
Sunscreens — UV protection and self-tanning lotions
Baby Care Products — shampoo, baby bath and lotion
Men's Products — shaving foam, aftershave
Hand Care — hand cleansers, hand scrub, moisturizing creams
Body and Bath Products — body butters and creams, shower gel, bath bombs
Toiletries — handwashes, deodorants
There are literally hundreds of different products that a cosmetic chemist can make. From this, hundreds more combinations can be made by the addition of a variety of essential oils and plant or fruit extracts.
If you love the beauty industry and have always dreamed of creating your own cosmetics company, don't delay — it's fun, rewarding, prestigious and highly profitable.

Source
by
Sam Stein