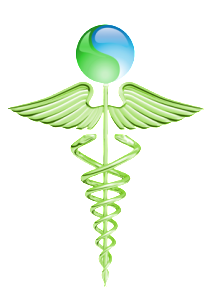 Here are five secrets for healthy skin care that I believe everyone should know. Healthy skin care should not be a beauty secret. There are many things that you could be doing every day to improve your skin's health and appearance. I believe that these are the "top five" beauty secrets for natural healthy skin care.
Secret #5-Use a Gentle Cleanser Every Day
Some beauty "experts" recommend the regular use of exfoliating scrubs. On an occasional basis, that might be okay, as long as the ingredients are all natural. Colloidal oatmeal, for example, makes a safe scrub.
Beware of Commercial Face Scrubs. But, on a daily basis, the act of gently massaging your face with a warm wet cloth and a gentle cleanser like tea tree oil or manuka honey will loosen dirt and dead cells, leaving your face looking and feeling fresh. Most of the scrubs that you see on the market are too strong and rough, particularly when it comes to your face. They can cause redness and irritation, which can have negative long-term effects on your skin's health and appearance. A healthy skin care routine is safe and gentle.
Secret #4-Always Moisturize after Cleansing
Whether you feel that your face is oily or dry, you need to moisturize after cleansing. Even gentle cleansers remove the natural oils that protect the skin's cells from damage and disease. The moisturizer that you use should be free of artificial preservatives, fragrances and other additives.
A healthy skin care moisturizer should contain: (1) Vitamin E, a natural preservative that is good for your skin's health (2) Coenzyme Q10, an antioxidant that is quickly depleted when your skin is exposed to UV rays from the sun (3) Grape seed oil (4) Wakame kelp extracts, an old Japanese beauty secret.
Secret #3-Use a Night Cream
Before you go to bed, gently remove all of the makeup that you wore during the day. If the moisturizer that you used in the morning contained grape seed oil, makeup removal will be easier, because it creates a film that prevents makeup and dirt from getting into the pores.
The healthy skin care cream that you use at night should contain avocado oil and Shea butter. These natural oils are a little too heavy to use during the day, but they work perfectly at night, without leaving a greasy stain on your pillow.
Secret #2-Use Common Sense in the Sun
I do not recommend the daily use of products that contain sunscreen, because some of them are known to damage DNA strands within the cells, which predisposes them to cancerous formation. I do suggest that you use common sense.
If you expect to be out for more than 15 or 20 minutes, wear a hat, sunglasses and protective clothing. If you are spending a day at the beach, use a broad spectrum 20+ sun-block that contains zinc oxide, the only sun-screening ingredient that has a proven safety record.
Secret #1-Protect Your Skin from the Affects of Time
If you're like me, you don't want your face to give away your age. All of the healthy skin care products that you use should contain natural anti-aging ingredients. The most effective is called CYNERGY TK. It was a little difficult to find, but based on the results I got, it is well worth the effort. Make sure it is in your skin care products.
– Margaret Bell

Source
by
Margaret Bell