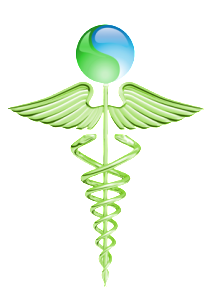 Another name for yeast infection of the mouth is thrush. It can affect everyone at some point in their life. Oral yeast infections occur when there is an excessive amount of yeast in the mouth. The result can range from a filmy coating on the tongue, gums or palate – or painful sores, blisters and lesions inside the oral cavity. Another name for yeast is monilla or candida albicans. This article will discuss some signs, causes and remedies for oral thrush.
Signs Of Yeast Infection Of the Mouth
Symptoms of oral thrush can be tricky at first to identify. This is because when you think of a yeast infection, you usually attribute it a vaginal yeast infection. Yeast, however can be found in many places – including the vagina, the penis, the skin, and the mouth. Probably the first thing that you might notice is the white, creamy, sometimes greyish coating inside the mouth. You might also have yellow, white or cream-colored spots in the mouth that are slightly raised. The spots usually don't cause you any pain, however if you try to scrape them off, you may leave some sores that can bleed. Severe oral yeast infection symptoms include blisters and sores throughout the mouth as well at at the corners of the mouth. These sores can also travel further into the mouth – affecting the tonsils, oral cavity as well as the throat.
What Causes Yeast Infection Of The Mouth
Some people who might contract oral yeast infections include denture users, diabetics, drug users as well as people with metabolic imbalances in their body. Anyone who has a poor diet that is high in sugar is also at risk for thrush. In addition, if you are a person with a weakened immune system, you are also at risk. Things that could cause a weakened immune system include HIV/AIDS and chemotherapy due to cancer.
Treatments For Yeast Infection Of The Mouth
Doctors can prescribe anti-fungal remedies for thrush that are usually taken orally. Examples of medications include amphotericin, miconazole or nyastin. If thrush (or any other form of yeast candida infection) is not treated, the person is at risk for a systemic yeast infection – which can compromise other areas of the body including major organs. There are also natural remedies available that provide some relief and have been reported to be effective. These include tea tree oil, yogurt and apple cider vinegar, just to name a few. Many people today are opting for natural, holistic remedies – particularly when traditional cures only provide temporary relief, causing a chronic candida infection.

Source
by
Yvonne Easton