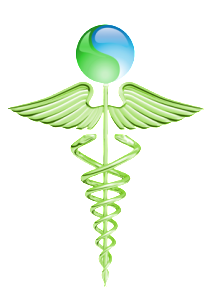 If you are planning to go abroad, you will be required to get travel immunization. However, the vaccinations depend on your destination, the duration of your trip, and whether or not you have already received the vaccination for a particular disease.
You should make sure that you check with your doctor at least 4 to 6 weeks before you depart so that there is sufficient for the vaccination to start working in your system. This is especially true for those people who intend to travel to tropical countries. There are vaccinations for diseases like hepatitis, typhoid and cholera. In addition, you can also get certain medications that can protect you against diseases like malaria.
If you are leaving the country, the immigration authorities have the right to ask you for your immunization certificate to show that you have been vaccinated against diseases like cholera and yellow fever. In certain conditions, overseas employers ask their employees to show proof of childhood vaccinations for chicken pox, measles and polio. Different countries have different diseases and it would be in your best interests to get a detailed list of the diseases present in the country you want to visit from the health department. This way you can also check on mandatory inoculations. In case you are not sure of the inoculations you have received, it is best to check with your childhood physician, and current and past doctors to give you a list of the inoculations that you have received.
Anti-malarial drugs are necessary if you are planning to visit an area where malaria is prevalent. Make sure you buy enough pills to last your entire trip. However, you should start taking the medication a week before you depart, and then during your entire trip. Remember, the anti-malarial drug that the doctor will prescribe will depend on the strain of malaria present in the country of your visit.
Yellow fever vaccination is mandatory if you visiting certain countries in South America and Central Europe. You would require an international certificate of vaccination to show that you have received the vaccination. In addition, there are 102 countries that require travelers to show the certificate if the travelers have had a stopover in countries where yellow fever is prevalent.
Make sure that you receive inoculations for diseases like diphtheria, pertussis, tetanus, polio, measles, chicken pox, mumps and rubella. In addition, get inoculated for diseases like cholera, typhoid and hepatitis in case you are traveling to a country with poor sanitation.
You might also need to consider inoculation against rabies, hepatitis B, Japanese encephalitis and European tick-borne encephalitis.
Travel immunization can protect you from a number of contagious and life-threatening diseases. However, you should also take adequate precautions for your health like being careful about what you eat and drink.

Source
by
Pauline Go