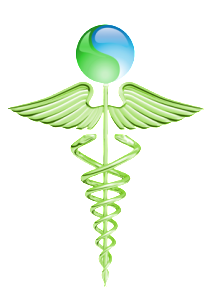 With new passport requirements causing much frustration among U.S. travelers, American Express Travel is suggesting the US Virgin Islands as an excellent tropical vacation alternative to Mexico or the other Caribbean islands. The US Virgin Islands can be visited by tour packages, luxury vacation packages or by luxury world cruises. Although this island chain is not the first place most travelers think of when planning their luxury travel vacation, The US Virgin Islands has much to offer making the destination just as attractive as other Islands of the Caribbean.
The Climate & High Season
When planning your luxury travel vacation to the US Virgin Islands, it's important to know the climate is very comfortable during all seasons of the year with moderate humidity and average annual temperatures of 80 degrees–making the the destination a great luxury travel destination any time of the year.
The busiest tourist season is from December to May, during the northern hemisphere winter. These months are more popular because the humidity doesn't increase until about June. Outside of these months, room prices tend to be less expensive, not to mention the islands are less crowded from June through November. The water is considered more beautiful between April and August. During these months, the waters are calmer and underwater visibility is best for diving and snorkeling. The islands have a rainy season, usually between the May and November, with most of the heavy rainfall between August and October. Similar to other Caribbean Islands, the US Virgin Islands has experienced hurricanes in past. Hurricane season runs from roughly, August through November, with the real threat generally being in September.
Amazing Water Activities
Most travelers who desire a luxury vacation in the Caribbean are looking for crystal clear water, breathtaking coral reefs, thousands of colorful tropical fish and the time to simply play in warm waters. For the snorkeling fan or diving enthusiast, there is plenty to entertain you. Buck Island Reef National Monument tops the list. This nationally protected site was established to preserve one of the finest marine gardens in the Caribbean Sea. For a day combining land beauties with the mysteries of the deep, visit Salt River Bay National Historic Park and Ecological Preserve. The preserve is home to some of the largest mango forests in the Virgin Islands, as well as coral reefs and a submarine canyon. It's not necessary to bring snorkel gear along; it can be rented just about anywhere and is often provided free for use by villa owners to guests.
American Express Tours says the U.S. Virgin Islands make a great destination most any time of the year and more travelers are choosing the islands because they have so much to offer first time or seasoned vacationers. Discount luxury cruises seem to be becoming more and more popular as travelers uncover the beauty of the US Virgin Islands. For many visitors, the US Virgin Islands is considered "America's Paradise."

Source
by
Virginia Morgan