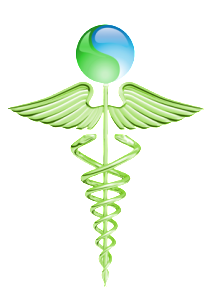 Lovemaking for a couple is an act that ensures optimum pleasure, the kind of pleasure that perhaps no other act equals. Done within certain limits and with precautions, lovemaking is keeps offering you its intense pleasing moments for long. When something goes wrong with the genitals or due to some underlying health issue when this highly pleasing act starts giving pain, it certainly invites desperation and great frustration. The failure of the act yields very unpleasant results.
Treating painful sex is not a big deal if we know the causes that triggering the complaint. Before we start any serious measures to address the issue according to its causes, we can take some immediate measures to keep enjoying with lovemaking. While treating painful sex symptoms, let the treatments take their own time to do the needful, and you just keep applying some kind of lubricating gels to the outer sexual organs, that should include vulva, labia, and vagina, whenever you intend to start the sensual activity. Applying such artificial lubrication can help women a lot during the lovemaking. Vaginal dilators should be used under medical supervision.
For treating painful sex, we first have to evaluate the medical condition to address the complaint properly. Let us have a brief look on the common causes and possible ways of treating painful lovemaking.
Urethritis and urethral syndrome: Frequent urination, urgency to urinate, pain or difficulty with urination are the common symptoms due to chronic inflammation of the urethra, anxiety, lower levels of estrogen, and muscle spasms. No bacteria will be deducted if the urine is analyzed. Such symptoms can be treated with low-dose of antibiotics, antidepressants and antispasmodics. The doctor will prescribe the medications according to the situation.
Atrophy or thinning of vaginal walls: Women in their postmenopausal stage, who do not take hormone replacement therapy, suffer from painful lovemaking due to Atrophy conditions. As the blood flow and vaginal lubrication are affected, hormone replacement therapy becomes essential to control the conditions. Applying some topical estrogen vaginal cream can give good relief temporarily.
Vaginal dryness: While treating painful lovemaking, vaginal dryness gets the priority. If it happens due to lack of stimulation that makes a woman fail to achieve the desired state of arousal, the male partner can effectively take care of this complaint through proper foreplay techniques. In other cases, water-soluble lubricants or some other safe kinds of lubricants can be used to get immediate relief. Moreover, if the dryness has some psychological or emotional causes, it should be treated accordingly.
Treating painful lovemaking needs exact evaluation of the causes. There could be many underlying causes of pain during lovemaking. There are many other reasons such as Vaginismus, Vaginal Strictures, Interstitial Cystitis, Endometriosis, Vulvovaginitis, some kind of STD, etc. Once the cause is determined, the medications and precautions can be advised by a doctor. In many cases, treating painful sex symptoms is not difficult.

Source
by
Ryan Mutt