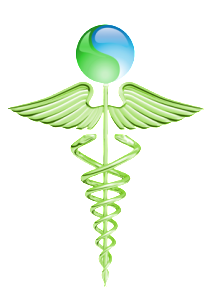 Healthy Meal of the Week: Chilaquiles
Healthy Leftover Idea: Carne Asada Soft Tacos
One of my favorite meals my parents used to cook when I was a kid was chilaquiles. I think one of the main reasons why I enjoyed this meal so much (aside from how great it tastes) was because my mom let me help her prepare this meal. It was my job to cut the tortillas into pieces and then I got to help her put them into the pan to fry in oil for a bit. It's funny what amazes a child when they are 8 or 9 years old.
This meal is an easy one to prepare and tastes fantastic if you have a liking for Mexican style dishes. Plus, the leftover meal takes practically nothing extra in order to whip together other than a bit of cilantro and diced onions. Hope you enjoys these meals as much as I do!
Equipment Needed
– 2 pots and pans

– sharp knife

– tongs
Prep Time
– 5 minutes
Cooking Time
– 30 minutes
Ingredients
(4-6 servings)
– 1.5 pounds carne asada (marinated flank steak)

– 1 package corn tortillas (24 or 36 count)

– 1 large can red enchilada sauce

– 1 large can refried beans

– 1 small can sliced olives

– 1/4 cup reduced fat shredded cheese

– 1/4 cup olive oil

– hot sauce such as Tapatio or Pace Picante
For Carne Asada Soft Tacos
– 1 bunch cilantro

– 1 white onion

– 1 lime
Directions
1. If your local supermarket sells marinated carne asada you are all set to simply open the package and start cooking it in a pan on your stove medium temperature. If not, you will have to use regular flank steak and marinate how you prefer. Cook on each side for a few minutes using the tongs to flip the pieces. Total cooking time will be 15-18 minutes.
2. While the meat is cooking it's a good idea to start cooking the beans since they will take about 20 minutes. Simply open up the can of beans and add to a pan. You can choose to add a 1/4 cup of milk for creamier style beans or if you prefer spicy beans, add 8-10 squirts of Tapatio or other salsa you prefer. Put on low temperature and cover but don't forget to stir every 5 minutes or so.
3. For the corn tortillas, put 4-6 on a cutting board and with a sharp knife carefully cut into rectangular strips about 2-3 inches in length. Depending on how many people you're cooking for will determine how many tortillas you need to cut. A good estimate is three tortillas per person.
4. In a shallow pan medium temperature, add 1/4 cup of olive oil. When it's hot and ready, add the tortilla strips. You may not be able to put them in all at once and may need to do in a couple separate batches. This doesn't take long since you aren't really frying them to a crisp brown, just enough so they stiffen up a bit which will only take 3-4 minutes. Be sure you use clean tongs and when you pick up each piece let the excess oil drip back into the pan, before setting the pieces on a paper towel covered plate which will help soak up even more of the oil.
5. The carne asada should be done about now so you can remove the pieces from the pan and place on a cutting board. With a sharp knife carefully slice into small pieces but be sure to set aside some if you are planning to make the leftover carne asada soft tacos.
6. Add 1/2 the can of red enchilada sauce into a pan on medium temperature and let it heat up for a few minutes. While waiting, open the can of sliced olives and drain water out. You can then add the tortilla chips, olives and the diced carne asada to the sauce and carefully stir/mix together. You can then decide if you need to add more enchilada sauce from what remains in the can. When everything has been mixed and cooking for a few minutes add 1/4 cup shredded cheese and then serve and appropriate portion size along with a few tablespoons of refried beans.
Healthy Leftover Idea: Carne Asada Soft Tacos
Not only are these fantastic tasting treats, but you can literally add any toppings you'd like. For this example the only additional items purchased were 1 bunch of cilantro (.79 cents), one white onion (.65 cents) and one lime (.25 cents). Carefully dice the cilantro and the onion, then the lime into slices. On one corn tortilla put 1-2 tablespoons of refried beans, add diced carne asada, cilantro, onion, some hot sauce (enchilada or Tapatio), a bit of shredded cheese, and a few squeezes of lime juice. Warm for:45 seconds in the microwave when you're ready to eat. Taste delicious!

Source
by
Gregory L Gomez